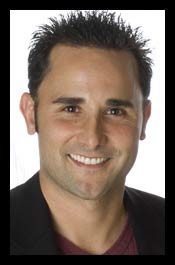 What is Cosmetic Dentistry? Cosmetic dentistry could aptly be nicknamed "Smile Science" or "Smile Art". It is a specialty of dentistry aimed at improving the function and appearance of your smile. Advancements have allowed skillful cosmetic dentists to reshape and restore tooth enamel to create beautiful smile results that greatly improve your dental health.
At Rochester Advanced Dentistry in Rochester, MI, we practice cosmetic dentistry as an art in addition to a careful science. Drs. Doolin and Haddad have undergone extensive training at the Las Vegas Institute for Advanced Dental Studies in order to provide you with the very best in cosmetic dentistry techniques. While cosmetic dentistry training and certification can be achieved at many institutions throughout the country, only a select few have the opportunity to hone their cosmetic dentistry skills at the world-class LVI.
The cosmetic dentistry treatments we offer improve your smile and promote dental health. Oftentimes a cracked, chipped, misshapen, or decayed tooth not only looks unattractive, but causes misalignment in your bite. With the perfect cosmetic dentistry solution, our dental makeover team can solve both problems at once with a safe and effective solution!
Cosmetic dentistry includes the following smile improvement options:
Cosmetic dentistry is more than just improving your self-confidence through a beautiful smile. Our Rochester MI cosmetic dentistry team pays close attention to your needs, and designs smile solutions that are natural in appearance and long-lasting.
Rochester Advanced Dentistry offers cosmetic dentistry, reconstructive dentistry and neuromuscular dentistry to families in Rochester, Rochester Hills, Troy, and Oakland, Macomb and Shelby Townships, Michigan. Contact us online or call (248) 656-2020 to find out more about our smile makeover services and schedule your personal consultation. We look forward to enhancing your smile with caring personal service.