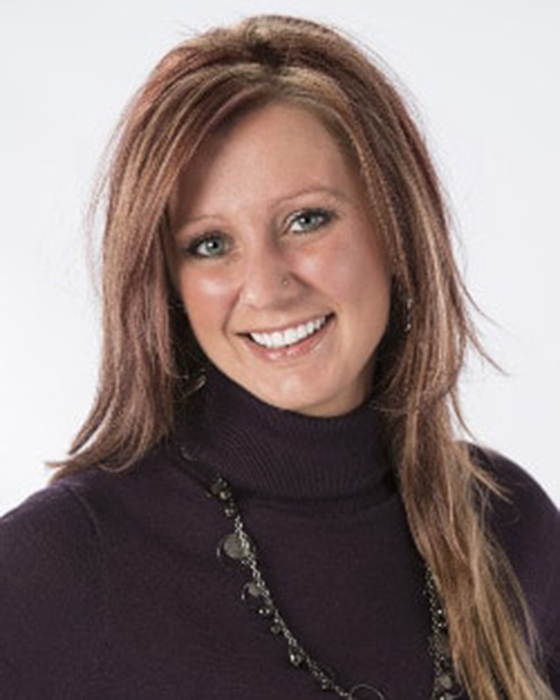 Danielle
Hi, my name is Danielle and I joined Dr. Doolin and Dr. Haddad in early 2011 as a dental assistant. I have been working as a dental assistant for 8 years, and always strive to provide the best service. I am extremely proud to work in an environment with such a friendly atmosphere, using state of the art equipment, procedures and technology. I look forward to coming to work every day, and the challenge of continual education and hard work to help make this practice an industry leader.
My passion for working in the dental field took flight when I joined Dr. Doolin and Dr. Haddad's team. The reaction from changing people's lives provides me with a genuine sense of gratification. I highly anticipate attending classes at the Las Vegas Institute for Advanced Dental Studies to improve my skill set.
When I am not assisting I enjoy spending time with my family and friends. Some of my hobbies include: biking, swimming,running, cooking,cleaning and reading. I am currently enrolled part time at a community college to further my education.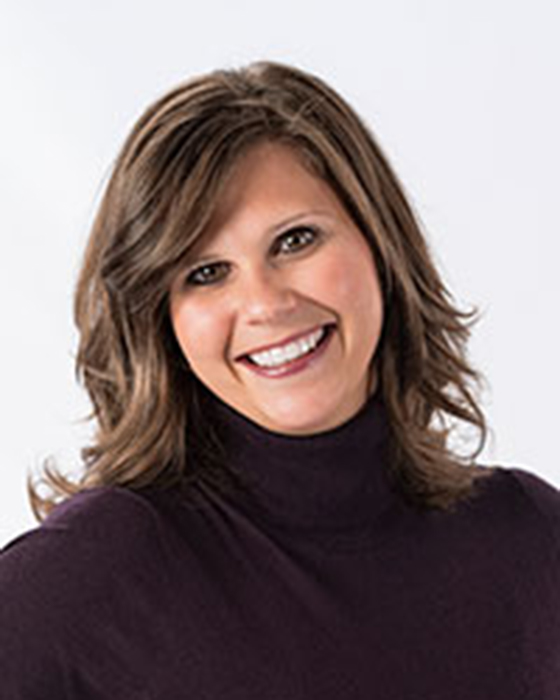 Rachael
My name is Rachael and I am an assistant for Dr. Doolin and Dr. Haddad. I have worked here for six wonderful years and I feel as though this is my second family. The doctors have taught me so much and they keep me striving to learn more. I have attended several LVI continuing education courses some include, several team building, K-7 training and full mouth reconstruction. Because of Dr. Doolin and Dr. Haddad I am confident in the work that we are able to provide our patients.
The joy of my job is the patients. To be able to see people walk out our door not only with a beautiful smile but pain personal and able to enjoy their life is so fulfilling to me. I love being with the paitient from start to finish, making their experiance as comfortable and enjoyable as possible. My patients become my friends and I feel this is the most important part of my job.
When I'm not at work I am spending my time with my husband Gabe and our beautiful new daughter Gabriella. We love spending time with family and friends, outdoor activities and traveling.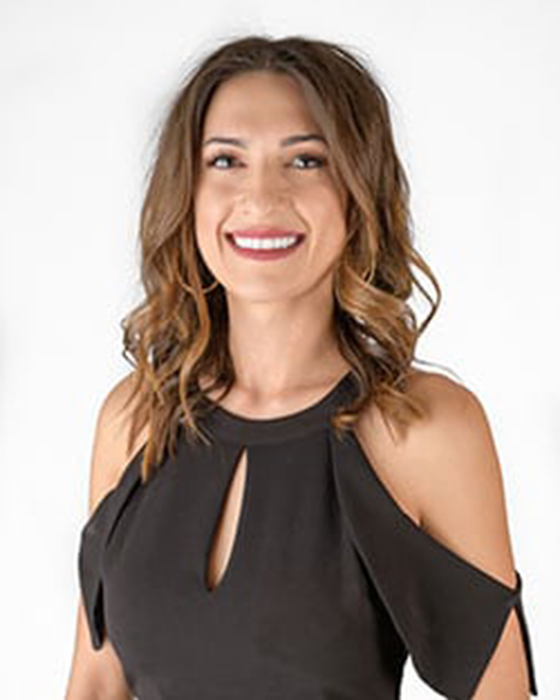 Yari
Hi my name is Yareliz and I am thrilled to be a part of the Rochester Advanced Dentistry team. I genuinely enjoy my career and am excited to be working with such phenomenal dental professionals.
From an early age I had a desire to help people. I pursued that passion and graduated with a Dental hygiene degree nearly 7 years ago and have not stopped learning ever since. Being on this team my goal is to provide superior care while building long lasting trust.
When I am not at the dental office, I enjoy staying active and recently reignited a passion for reading. I have a huge heart for volunteering. I truly enjoy building relationships and I hope to meet you soon.
I have a genuine love for dental hygiene and enjoy building relationships with my patients. I look forward to meeting you!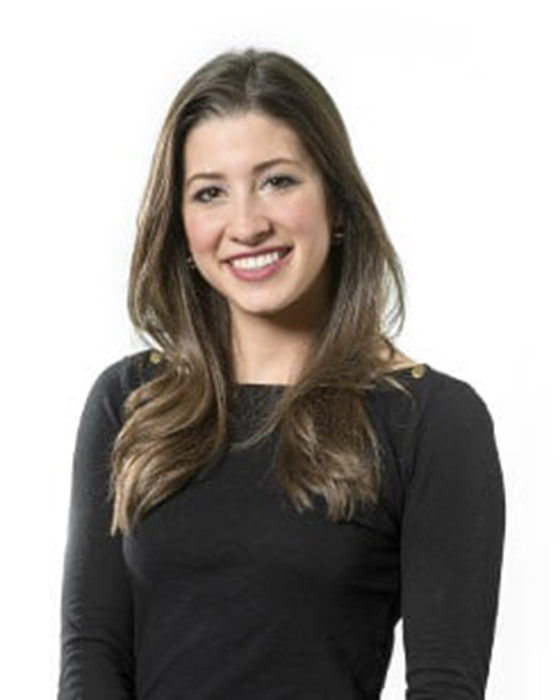 Cristina
My name is Cristina and I am a patient coordinator at Rochester Advanced Dentistry. After working several years in a dental office, I decided to pursue my love of dentistry. Following in my mother's footsteps, I graduated from the University of Detroit Mercy with a Bachelor's of Science Degree in Dental Hygiene.
I found my home at Rochester Advanced Dentistry in January 2013. I chose this career because of my love for others and desire to make a positive impact in their lives. I never imagined that I could be a part of stories that are life-changing. At RAD I have the amazing opportunity to share and help dreams become realities. I am blessed to say I work with the most skilled doctors and teammates in this industry. Their constant support and knowledge has helped me grow both personally and professionally and for that I am grateful. 
I am often considered an "old soul." My Italian roots taught me to work hard and love others well. When I am not working I enjoy spending time with my husband, Danny, and our family. 
Mallory
Hi, my name is Mallory.  I am so excited to be party of the exceptional team at Rochester Advanced Dentistry.
I love working alongside people that share the same passion for dentistry that I do!
I have worked in dentistry for many years.  I love all of the advanced technologies and education that come with working here. It has allowed my patients the best possible opportunities.  I have always loved helping people and forming relationships with my patients.
When I'm not in the dental office I enjoy my time with my family.
Rita
My name is Rita and I am an office administrator and a Registered Dental Hygienist. I started my career with Dr. Doolin in the fall of 1993 and earned my degree in Dental Hygiene from Oakland Community College in the spring of 2000.
I take great pride in being a part of this extraordinary team where we make life changing events happen day after day. Dr's Doolin and Haddad have gone to great lengths to provide the highest quality dental care and comfortable atmosphere for each patient. From their dedication to our advanced training at Las Vegas Institute for Advanced Dental Studies (LVI) to their commitment to our professional development they have created the ultimate experience for patients and team members alike.
Susan
My name is Susan Hedlund. I manage accounting, financial and business operations, and human resources. I am a graduate of Bowling Green State University with a degree in marketing and a graduate of Oakland University with a master's degree in business. I reside in Rochester Hills with my husband and two children.
Having been a patient for over ten years before joining the practice, I experienced the high quality of care the team provided and how welcome I always felt when coming to my dental appointments. When the opportunity arose for me to work at Rochester Advanced Dentistry, I knew it would be a wonderful professional experience, as well. As a member of the team for twenty-two years now, I am still extending the same level of customer service to others that I enjoyed receiving as a patient.
Our office offers the latest technology and advancements in the industry, and our doctors take pride in providing the highest quality dental care. I have been fortunate enough to attend continuing education seminars with our team which helps us further enhance our patients' overall experience with us.
Whether it is for routine dental work or a larger cosmetic case, it is so rewarding to see our patients leave with a smile. Furthermore, our patients always comment what a happy team we are—this is because our team genuinely cares about our patients' wellbeing. We enjoy going above and beyond to make the patient experience a memorable one.
I feel extremely fortunate to be part of such an excellent team and am proud to tell friends, family, and potential patients how wonderful our office is. I genuinely believe in the values and philosophies of the practice and the talent and dedication of all our doctors.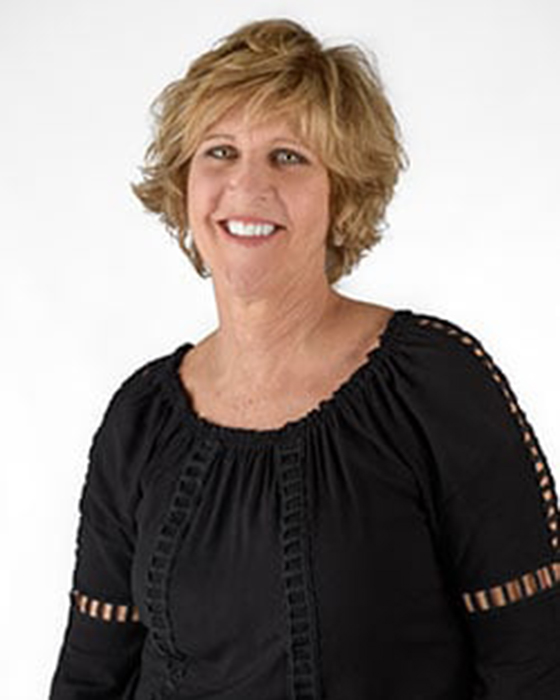 Jean
My name is Jean and I am happy to have recently joined the Rochester Advance Dentistry team as Patient Care Coordinator. I bring over thirty years of experience in dentistry and have a deep passion for helping people. I started as a dental assistant, then dedicated myself to learning about the industry as a while by embracing front office and management opportunities. I chose dentistry because I enjoy seeing how it can change someone's life both inside and out. With a new smile, patients can enjoy renewed function and confidence in their lives. I try to bring humor and laughter to our practice, and I am grateful to work in an environment where I learn something new every day. I also enjoy being part of a team who shares the same level of compassion and who works hard to help each other and our patients.
Outside of the office, I enjoy spending time with my husband, family and friends. As for personal hobbies, I revel in traveling. Tropical destinations are my favorite, and I'm always up for being outside in the sun, including golfing, biking and working in the yard. I also love to cook and enjoy honing my skills by taking culinary classes and experiencing new restaurants.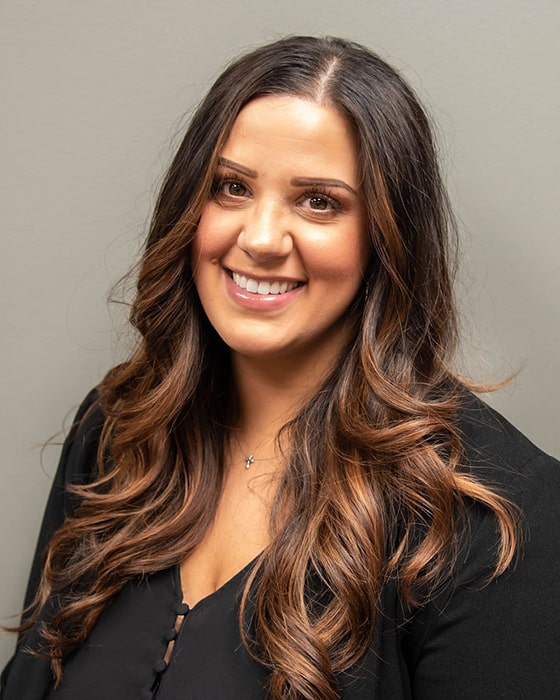 Kelsey
My name is Kelsey, and you can find me at the front desk inside our beautiful practice as part of the administrative team. I have worked in the dental field for 12 years. I started on the clinical side of dentistry and worked assisting the doctors with dental and orthodontic procedures as well as fulfilling clinical duties when I was not chairside. I have always had a passion for helping people, and I love forming relationships with our patients. I have had the opportunity to be further educated over the years in many areas of dentistry including sleep dentistry, neuromuscular dentistry, TMD/ TMJ treatment and disorders, radiograph certification, continued CPR certifications, and thorough training on handling front-office situations. My clinical background and knowledge is very instrumental in assisting patients on the phone and in person. I feel extremely grateful to work alongside such a talented, skilled, and hard-working team who share the same compassion that I do. They are highly educated and passionate about their work and their patients. It is amazing to see how patients' lives are changed through the amazing work that we do here. Our team is continuously taking our skills and care to the next level to give our patients the best experience possible. I love being a part of truly life-changing dentistry.
When I'm not at the office, I enjoy spending time with loved ones, reading books, spending time outside, trying new restaurants, and traveling. If it's summertime, you can most definitely find me in the sun and near a pool or lake! I also enjoying riding horses and spending time with our family dog.