While our natural teeth start out a refreshing and clean white, very few of us get to hold onto this bright white appearance throughout the course of our lives. For your convenience,
Dr. Doolin
,
Dr. Haddad
, and
Dr. Tironi
offer several options for you to achieve that brighter smile you desire.
Our custom home whitening system is a very effective method for brightening your smile in as few as 7-14 days.  This process only takes 1 hour every night and will give you the beautiful, brighter smile you are looking for.
If your lifestyle does not allow this kind of time, Dr. Doolin, Dr. Haddad, and Dr. Tironi offer you an amazing way to dramatically improve the brightness of your smile with the patented technology of the Zoom! Whitening System.  With Zoom!, you will see results immediately.  In less than 2 hours, Zoom! Whitening system will give you the gleaming smile you have always wanted.
If you've been concerned about the shade of your teeth for a while, you might have tried over-the-counter whiteners. While strips, whitening toothpaste, and liquid "whiteners" promise professional results, they usually fall short of your expectations. With Zoom!, you will see results immediately. No guessing, no wondering – just a whiter, more youthful smile.
Clinical studies showed that Zoom! is not only safe and effective for whitening, but also able to make an eight-shade improvement in one visit! Zoom! also causes minimal sensitivity compared with other whitening treatments.
The Teeth Whitening Procedure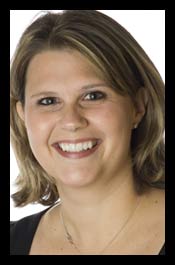 Your gums, lips and other soft tissue are given protection, leaving only the teeth exposed
A professional-strength whitening gel containing hydrogen peroxide is applied to each tooth
It is then activated with the Zoom! laser, which speeds up the bleaching
It's done in three sessions of 20 minutes each, so the whole treatment takes one hour
The structure of the tooth is unaffected and you'll be leaving our office jazzed at the new brilliance of your smile.
Combat the enamel-dulling effects of aging, coffee, black tea, cola drinks, tobacco and red wine with the safe and effective Zoom! Whitening System!
Rochester Advanced Dentistry has helped countless patients like you get a sparkling new smile in just one visit! If you are looking for a quick and affordable way to brighten your teeth in Rochester, Rochester Hills, Troy, or Oakland, Macomb and Shelby Townships, your search is over!
Frequently Asked Teeth Whitening Questions
View smile brightening results in our Before & After Gallery.
Ready to smile brighter? Contact the whitening professionals so
many Rochester, Rochester Hills, Troy, and Oakland, Macomb and Shelby Townships patients have trusted their smiles with. Call (248) 656-2020 or email Rochester Advanced Dentistry today for a personal Tooth whitening consultation.