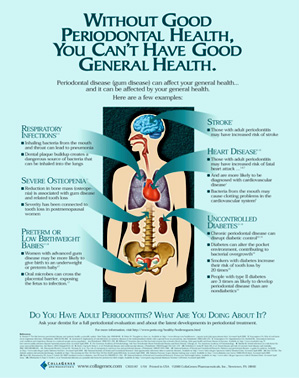 At Rochester Advanced Dentistry we recognize the importance of preventative as well as restorative dentistry. Oral health affects the entire body. In order to maintain an overall healthy lifestyle it is important to have regular dental checkups and cleanings.
Preventative Services
During every preventative visit a series of five screenings are taken:
Numerous health problems impact or are impacted by dental health, we pay close attention to identify any changes that may indicate a change in your systemic health. We also work with your medical specialist to make certain that all aspects of your health are being tended to.
Click here to learn more about the Importance of Dental Sterilization.
Specific Health issues that affect and or are affected by oral health:
In addition to working with your medical specialists, we have also aligned ourselves with specialists in the area who can provide you with the same level of care that we offer should you need to pursue treatment services that we do not provide. To learn more, please call our Rochester, MI office at (248) 656-2020 or send us an email.