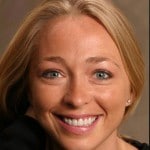 Cosmetic dentistry isn't just a group of procedures, it's a philosophy that all dental procedures should improve the appearance of your smile. Your teeth aren't just for chewing, they're also for showing a beautiful smile. And an attractive smile is usually a healthy one, too.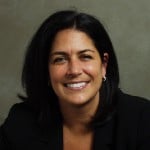 Temporomandibular joint disorders (TMJ) can be difficult to diagnose and treat. You may experience jaw pain, headaches, ear-related symptoms, and more. You might have tried to get treatment from your doctor and others, but symptoms persist. A neuromuscular dentist may be able to get you relief when others can't.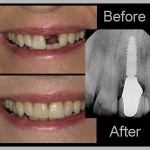 Dental implants are tooth replacements that look and function just like natural teeth. Like your natural teeth, they are anchored in your bone, so you don't have to worry about them slipping around. They are easy to maintain and can last a lifetime.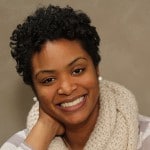 If anxiety keeps you from making your regular dental visits or getting dental procedures that you need or want, then sedation dentistry can help. You can be relaxed and comfortable during your visit and will finally be able to maintain the health and beauty of your smile.
Dentures don't have to look like dentures anymore! ® New FOY ® Dentures can look so natural that no one needs to know you have them. And while most dentures can make you look older, the Denture Fountain of Youth ® can rejuvenate your appearance, reversing common signs of aging like wrinkles, jowls, and turkey neck.
Do you want to get your new teeth the same day you have your dental implants placed? We have multiple options that allow most people to get their teeth replaced in a day.
Preventive dentistry is the best investment you can make in your health and image. Healthy teeth are beautiful teeth, and making regular checkups and dental hygiene visits is an inexpensive way to keep your entire mouth healthy.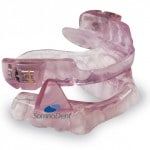 Sleep apnea is a potentially deadly condition in which your breathing stops sometimes at night, interrupting your body's vital rest processes. The health consequences can be severe, even deadly. We offer a comfortable, effective alternative to the CPAP mask
Snoring might seem like a harmless nuisance, but it should be taken seriously. Not only is it strongly linked with sleep apnea, but it can damage your body and disrupt your sleep and that of people around you.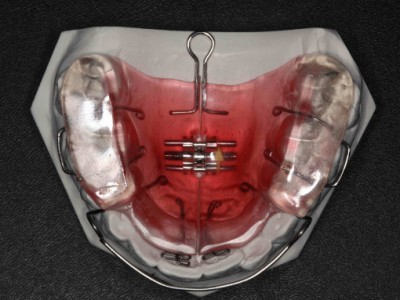 By reshaping your jaw, the DNA Appliance can open your airway and eliminate your breathing problems during sleep.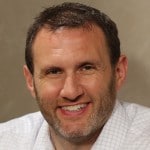 If you have never been fully satisfied with your crooked smile and want to experience what it's like to smile confidently, with a straighter, more attractive smile Invisalign™ is an ideal solution for you. Invisalign™ technology is a newer option in the world of orthodontics, often referred to as "clear braces," and is a commonly-chosen treatment option for many adults and older tanagers who feel that they may be too old for traditional braces.
If your teeth are crooked, crowded, gapped, or rotated, it can be unattractive, but also uncomfortable. You might feel self-conscious when you smile, but you might also feel discomfort related to food that gets stuck in your teeth.
Functional orthodontics works to improve the appearance and function of the teeth. It helps improve jaw function and breathing. It can even improve the facial appearance in children with receding upper or lower jaws. It can be used for children as young as age 4.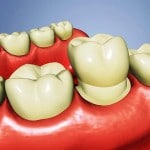 Dental crowns can protect and beautify a tooth that has been seriously damaged by decay, wear, or trauma. Dental crowns can also support dental bridges and help alter your bite if desired.