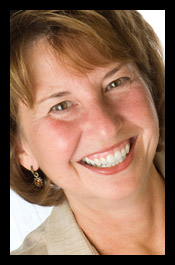 Your teeth will undergo a lot of wear and tear during your lifetime. Age, genetics, lifestyle and environmental factors, physical activity, and eating habits will take their toll in various forms. While teeth are naturally strong and built to endure stress, enamel is not immune to damage. With reconstructive dentistry from Rochester Advanced Dentistry, damage and decay do not have to mean tooth loss or deterioration of your smile. You can keep your beautiful, radiant smile intact with the latest reconstructive dentistry techniques.
Let our experienced reconstructive and cosmetic dentists restore damaged teeth, including cracks, chips, fractures, discoloration, and missing teeth,. With procedures like endodontic therapy, dental implants, dentures, and oral surgery, no one has to know your teeth have undergone a transformation! With cosmetic dentistry, our dentists can correct virtually any tooth imperfection, to help you achieve a stunning smile and enhance your self-confidence.
See how we've helped people in Rochester, Rochester Hills, Troy, and Oakland, Macomb and Shelby Townships improve their smiles with reconstructive dentistry in our Before & After Gallery.
Some of the most common reconstructive and reconstructive dentistry procedures include:
Learn more about reconstructive dentistry at Rochester's premier dental practice. Call (248) 656-2020 or email Rochester Advanced Dentistry today for your personal smile makeover consultation.