At
Coscarelli Photography
.
High School Sweethearts to Life-Long Romantics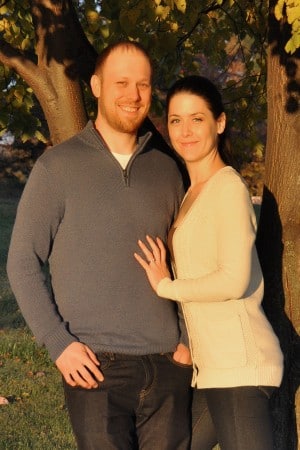 Neil and Carie started dating in 1996 at the tender age of 14. While many of us can't even remember the names of our high school flames, Neil and Carie found true love. They were married in a beautiful June wedding in 2004 on a little island in Grand Ledge, Michigan.
As a young married couple, they moved to the Detroit Metro Area in 2006, and joined the Kensington Community Church. Alone in a new city, they joined a young married group at the church and found it more than a social group–it deepened their appreciation of love and especially marriage.
Since joining that small group, they have been studying marriage as one of the most important and beautiful aspects of life. When two people commit their lives to one another, it's an impossibly romantic statement against all the potential disasters in life. And from that blessed union come so many other beautiful aspects of a relationship: the deepening enrichment of love with time, the creation of a family, and the endless riches that are children.
Following a Passion for Photography
Carie has always had a passion for photography. She studies Photographic Imaging at Lansing Community College, and began taking on side photographic projects, with Neil's help. Neil encouraged her to pursue her dreams, so in 2009 they founded Coscarelli Photography.
With a mediocre day job in insurance and a true passion in photography that was turning into a viable business, Carie felt God was encouraging her to leave her day job and pursue her passion. She was also encouraged in her calling by Neil and friends who supported her decision to pursue an extraordinary life as a photographer.
Coscarelli Photography does a full range of professional photographs for all occasions, such as engagements, family portraits, graduating seniors, professional portraits, real estate, and corporate photography. But, of course, their true passion is wedding photography, and they feel blessed whenever they are able to take part in this loving, joyful occasion.
Follow Your Passion
As dentists who are passionate about our calling, we can definitely recognize the drive that Carie feels and appreciate the support that Neil and others have given her. We encourage people to pursue their own passions, and to always work with passionate professionals whose craft and care comes not just from their hands, but from their heart as well.
If you are looking for a passionate
Click here to purchase tickets

. People who are interested can also investigate performances in Clinton County, MI, on Wednesday, March 30.
A Rising Star
Kelsey is a Rochester, MI native who moved to New York to attend New York University. Recently graduated, she has been working with the ArtsPower production company. In the fall, she starred in the company's production of Madeline and the Bad Hat, playing Madeline.

Now Kelsey is happy and proud to return to her hometown in the production of Are You My Mother? She plays the lead role of Baby Bird, a role that showcases her acting, singing, and exuberant spirit.

Although Kelsey is now based in NYC, we still consider her part of our extended dental family and expect to see her career grow.
A Fun and Inspirational Production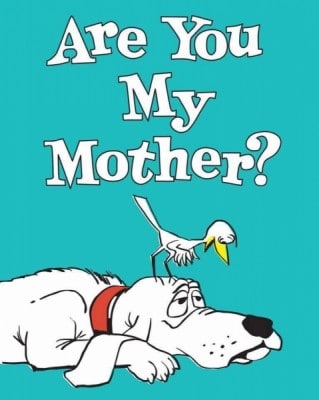 We're also excited to see Kelsey in this production. Are You My Mother? Is based on the picture book of the same name by author P. D. Eastman. The book has been named one of the 100 best children's books of all time, and the production expands and enriches its simple premise while staying true to the spirit of this classic.

The basic plot is that Baby Bird hatches from her egg to find that her mother is not in the nest. Baby Bird doesn't realize that her mother has gone to look for food, and the spirited little bird decides to go look for her. Although Baby Bird can't fly, she can walk, and as she walks in search of her mother she encounters a Kitten, a Hen, and a Dog. This literally and figuratively colorful cast of characters helps Baby Bird find her mother.

This performance is specifically directed at children who are preschool-aged to second graders. Full of delightful songs, important lessons, and challenging puzzles that kids can help solve, the performance is both uplifting and educational. For parents who wish them, appropriate educational materials are available for download here.
A Great Smile Is a Great Start
We were so delighted to have Kelsey as our patient, and we are proud of what she has accomplished. We know this is just the beginning of her career and that with a smile as warm, friendly, and attractive as hers, we expect to see more great things in the future from Kelsey.

Potential patients who are interested in joining our dental family should call (248) 656-2020 today for an appointment at Rochester Advanced Dentistry.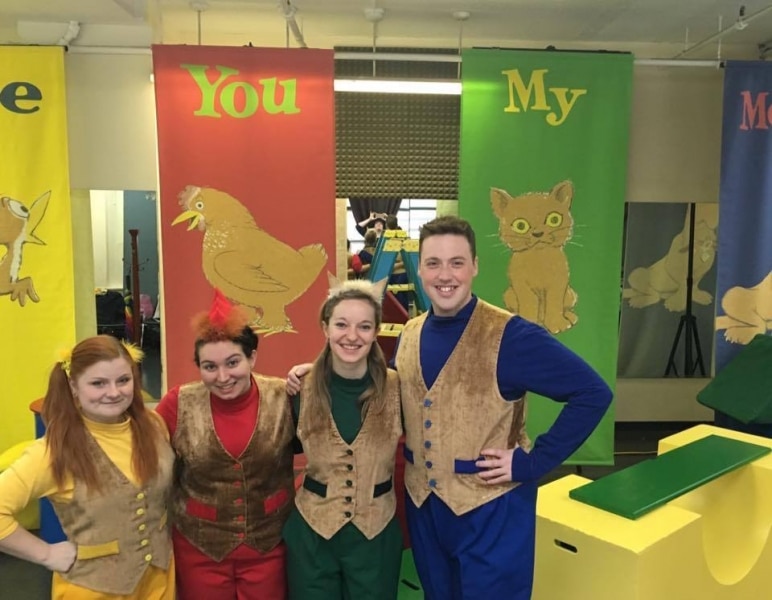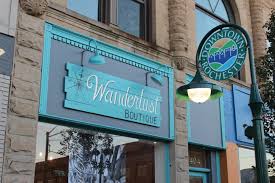 Wanderlust Boutique opened its doors to the public in October 2013 to the charming community of Rochester, Michigan. Co-owners Ally and Denise Martin are a mother /daughter team with a dream of owning and operating a whimsical fashion boutique offering unique and trendy fashions for women and men at affordable prices. They feel that their variety of inventory provides their customers with a complete ensemble for a one stop shopping experience. Wanderlust forms respectful relationships with their customers, getting to know their personal styles to ensure their fashions meet the needs of their customers.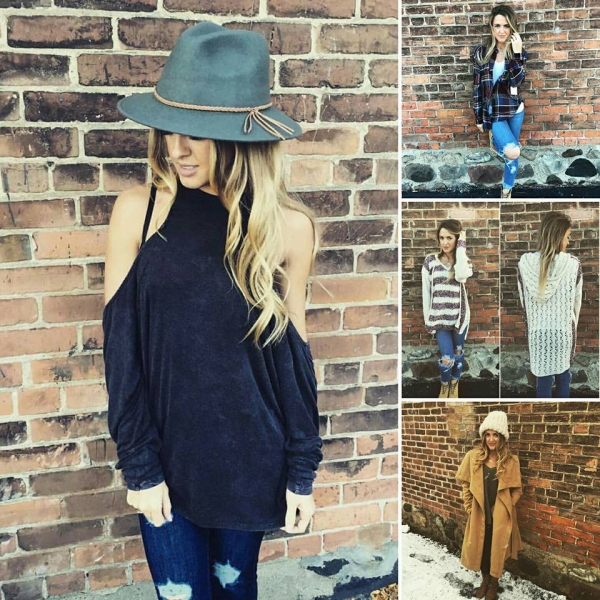 http://wanderlustmainstreet.com Address: 404 S Main St, Rochester, MI 48307 Phone: (248) 652-3300
Meet our patient Scott, who recently launched a new business called Pure Food Company. His first product is a plant-based, all-natural protein powder called Pure Food Probiotic Protein. Here are three reasons Scott says his product is better than any protein powder on the market!

1. The Ingredients. 100% raw, organic, vegan, real food ingredients. No highly processed fillers, GMOs, "natural flavors," artificial sweeteners, corn, soy, dairy, etc. 20 grams of clean, organic plant protein (brown rice, pea, and hemp). It's the cleanest, healthiest protein powder you'll find.

2. The Probiotic. The first and only vegan probiotic of its kind with FDA GRAS (Generally Recognized As Safe) status. This patented strain survives stomach acid (94% of probiotics do not), is backed by 17 clinical studies, and can help support a healthy gut and immune system.

3. The Impact. Pure Food Company five meals to hungry families in need for every bag sold through their partnership with Feeding America and Forgotten Harvest.

Scott's giving away free recipes and health tips for anyone who subscribes to his website.

Scott grew up in Rochester and went to Brewster Elementary, Van Hoosen Middle School, Rochester Adams High School, and Michigan State University. He currently lives in Rochester Hills with his wife of 6 years Julie and their 10-month old baby boy, Matthew. Scott's been a patient at Doolin-Haddad for over 25 years.

Visit the Pure Food Company Website:

http://www.purefoodcompany.com/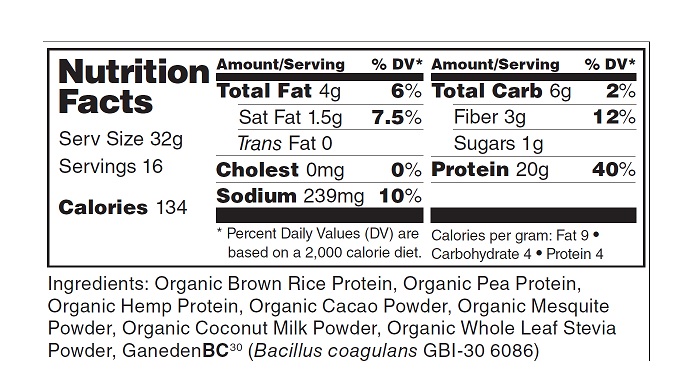 Please take a moment and visit our patient Bob's KICKSTARTER site and learn about his Michigan start-up company BRITEDROPS!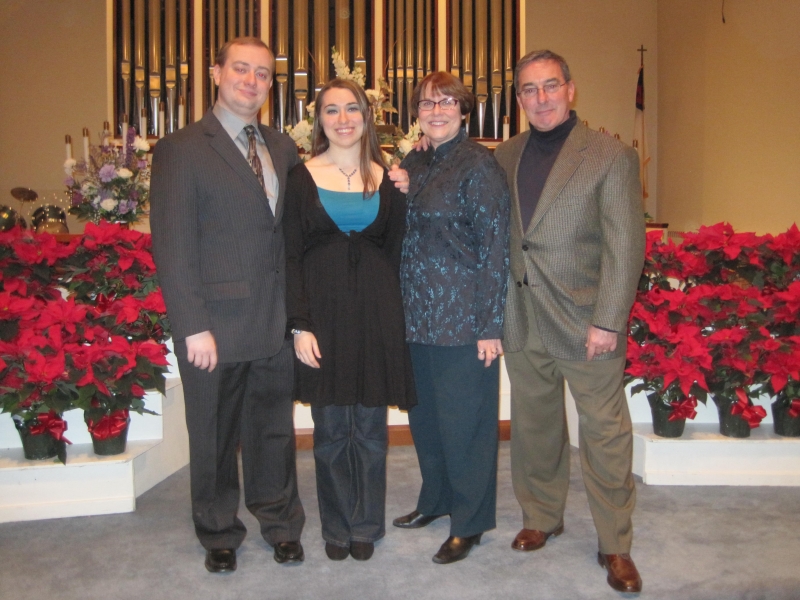 With a lot of anticipation, I announce to you the launch of our 45 day KICKSTARTER crowd funding campaign for my new Michigan start-up company BRITEDROPS! We are launching a unique line of decorative lighting products for the home. It is a fun and low cost consumer product that instantly decorates the open light bulb fixtures in your garages, basements, hallways and closets. They install in seconds without any tools!

By clicking this link: KICKSTARTER-BRITEDROPS CAMPAIGN you will enjoy:

– My Video where I explain the BriteDrops product line.

– The Story, Pictures and Goals of our project.

– The Rewards (1st generation BriteDrops products) you can purchase with a donation.

– A Comment section where you can give us feedback.

You can also LIKE us on Facebook at https://www.facebook.com/britedrops

This KICKSTARTER campaign is our first market test! It only will last until August 27 so please visit when you can. We want to know what you think.

If you like it, you can really help us by spreading the word.

– Forward our Link to your friends and colleagues who may enjoy this launch! Anyone can watch our 45 day campaign unfold and read our updates along the way.

Our goal is to invite several thousand people from around the world to visit our KICKSTARTER site. This will give us the best feedback on our products.
Meet our patient Jacqueline, an independent travel consultant for Kingdom Magic Vacations. Jacqueline moved here from Ohio over 15 years ago. She is happily married and has two wonderful children. Since she and her family love traveling and she already had an extensive background in sales and a degree in communications she decided to open her own independent travel business. In 2014, after living in Italy for 2 years, she joined forces with Kingdom Magic Vacations.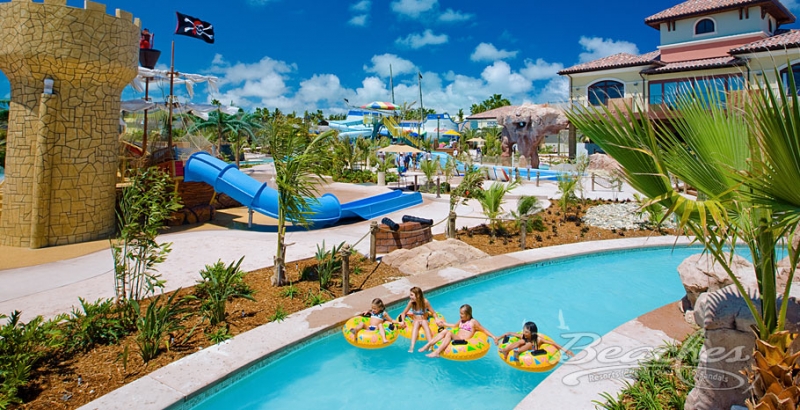 Many destinations that most people want to visit she has experienced first hand. The important aspect of travel is to become fully immersed in the enjoyment of the trip and not be concerned about anything. When you book with Jacqueline you know you have a consultant who can assist you before, during and after your trip. In addition Kingdom Magic Vacations has phone assistance in the event that she is not personally available – their professional team will ensure that any concern is resolved quickly.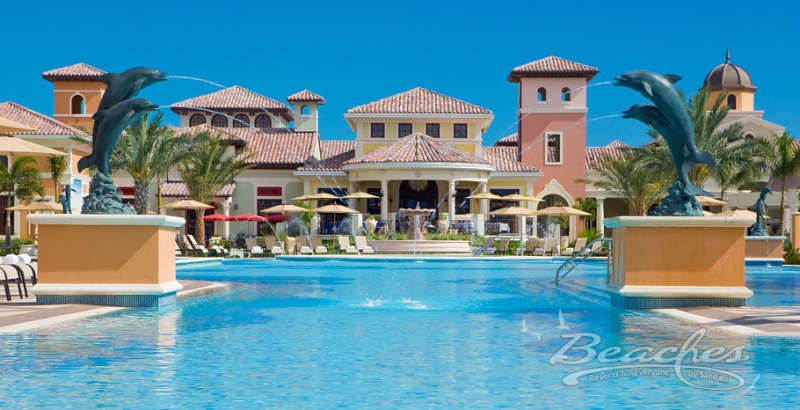 If you are considering Disney, Universal, Sandals/Beaches, the Caribbean, Mexico, Hawaii or cruising she is available and excited to help you. Please contact her and tell her your dreams and desires. She will then work hard to match up your expectations with the best the travel industry has to offer!

****************************************************************************************************

Disney just released the free dining plan special – here are the details. If you are interested call or email me and I can give you more information.

Get a Free dining plan when you purchase a non-discounted 6-night/7-day Magic Your Way package that includes a room at a select Disney Resort hotel and tickets with Park Hopper or Water Park Fun & More Option.
Book by July 10, 2015.
Offer valid at select Disney Resort hotels for the following arrival dates:
August 28 – October 2, 2015
October 25 – October 31, 2015
November 8 – November 19, 2015
December 15 – December 21, 2015

​I started going to Dr.Doolin and Dr. Haddad in 2006 when i needed some dental work done and also wanted to have my teeth whitened for my upcoming wedding (to Dr. Haddad's cousin,Eric). I love the comforts of the office, the welcoming staff, and that coffee is always a few steps away. When it was time to take our kids for the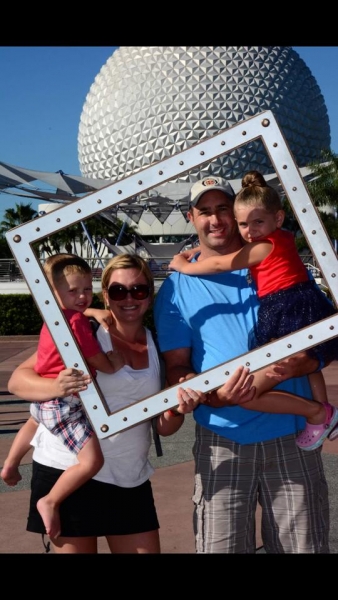 ir checkups, the choice was obvious. Katie was more like a long time friend than our dental hygienist. We knew our son and daughter were in good hands with her, Dr. Haddad and the rest of the staff.
While I work full time as a speech pathologist in Chippewa valley, I was looking for a way to bring in residual income for some extras in life. After using Rodan + Fields for a few short months with impressive results, I decided to become a consultant.Rodan + Fields was founded in 2002, Originally available only at high-end department stores. Now as a direct sales company, prescription for change is available to everyone. From wrinkles, fine lines, and hyper pigmentation to rosacea, acne, and scars, Rodan+ fields has a product to fit the needs of everyone, all with a 60 day money back guarantee. Their products have been featured in allure, Elle, In Style, Self, the Today show and Ellen, just to name a few.
If you're looking for extra income and flexible hours, feel free to contact me ladiha@yahoo.com

Meet our patient, David, owner of 586 CrossFit Asylum. David has been an exceptional patient of Rochester Advanced Dentistry for almost 15 years! Dr. Haddad became involved in CrossFit at David's recommendation. Davidhad his amalgam fillings replaced with ceramic material at Dr. Haddad's recommendation.

586 CrossFit Asylum is Shelby Township's premier elite fitness training facility. The training philosophy at The Asylum is to use a broad, inclusive and general approach for people of all athletic abilities to obtain their personal pinnacle of fitness.

586 CrossFit Asylum is as much about developing a positive community as about getting into great shape. The Asylum fosters a family atmosphere including organizing and participating in philanthropic activity, providing children and teens classes, and hosting local competitions.

As a pressure free enterprise, 586 CrossFit Asylum offers an "On Ramp" series that consists of three FREE sessions. The On Ramp introduces athletes to the functional movements of CrossFit. After completing the On Ramp, individuals are invited to become a part of their fitness community.

586 CrossFit Asylum is located at:

14626 23 Mile Rd
Shelby Twp, MI 48315

Follow 586 CrossfitAsylum on Facebook.

586.566.0704
Meet our patient Toni, owner of The Books Connection of Shelby.Toni and her family transferred herefrom Chicago over 15 years ago. Since her children were both in college and graduated she decided it was timeto find something new to devote her time to.Toni'sdegree is in design and when she wasn't finding any opportunity in that field she went hunting for other possibilities. Since she had always enjoyed reading the book store seemed like a perfect fit-she opened her store 15 years ago.

The Books Connection of Shelby is a small neighborhood bookstore that has the ability to fill your reading needs just like the major chains. The Books Connection has access to new releases, best sellers, not to mention about every book in print. The difference is that they offer discounts on everything. They can assist you with the answers to all your questions with friendly personal care. They also offer out of print book searches.
TONI'S BOOK TOP BOOK RECOMMENDATIONS
ADULTS

YOUNG ADULTS/

KIDS

Whistling Past the Graveyard
The Fault in Our Stars
1000 White Woman
Olaf
Silver Star
Who Were Books

(ex. Who Were the Beatles)

Once We Were Brothers
Ocean
Orphan Train
On the Night You Were Born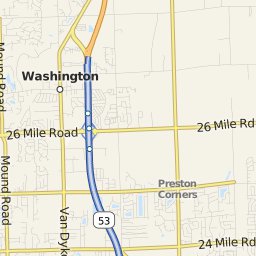 Contact The Books Connectin of Shelby

Address: 52924 Van DykeShelby Twp, MI 48316

Email: Business Has Closed

Phone Number:586-731-6601

Website: Business Has Closed

Hours: Monday – Friday 10AM – 6PM Saturday 10AM – 3PM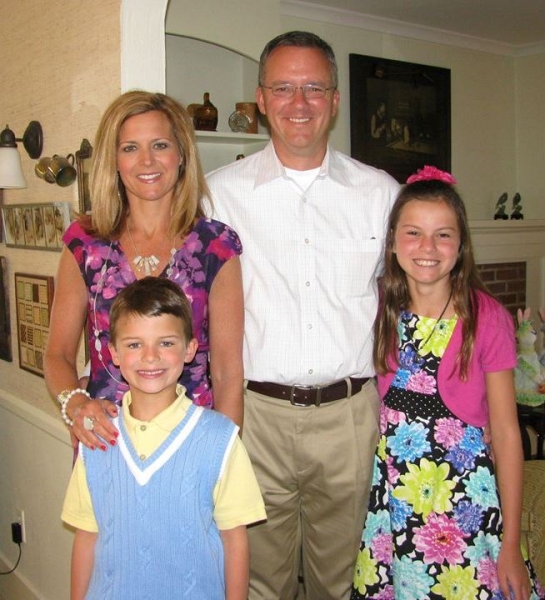 Mary and her husband Scott have been patients at Rochester Advanced Dentistry for three years. They came to the practice wanting a family-oriented dental office, especially one that works well with children. Mary has two children, who were not fond of the dentist. The staff and doctors were so kind and gentle that now her children feel it is a treat visiting the office. Last month, her son asked "Miss Val" to join him for hot chocolate from the Kuerig machine in the waiting room! (She kindly declined.)
Mary was a stay-at-home mom until a few years ago when she launched her part-time jewelry business with Silpada Designs. Silpada allows her to contribute to her family's budget and still be available at home when needed. She loves the balance of being able to work when she wants and be home for her family. Silpada jewelry has been in business for 16 years. It is hand-crafted, high quality .925 sterling silver. Also has a life-time guarantee. Women who know Silpada, LOVE Silpada. Mary has met so many wonderful women with her business and has so many great relationships because of Silpada. She loves what it has to offer women in all situations.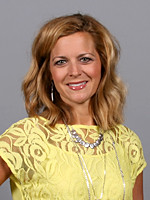 If you care to browse the collection, visit her site at mysilpada.com/mary.klott.

If you need a quick holiday gift or would like to earn the jewelry for free by hosting a casual ladies' night, feel free to contact her. Free jewlery is the best way to get your favorite pieces while having fun. If you too are looking for extra income and flexibility, Silpada offers that as well! Fee free to contact her for any jewelry and business inquires.