Rochester Advanced Dentistry in Rochester, MI offers a wide variety of modern cosmetic dentistry procedures, including:
Cosmetic dentistry is the art and science of reshaping smiles for function, beauty, and enhanced self-confidence. Even the most minor cosmetic dentistry treatments can make a big difference in the health and appearance of your smile. Even if the change is subtle, you'll find yourself smiling bigger and more often.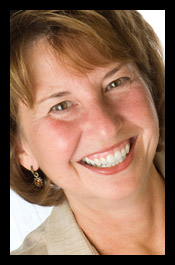 Your smile can have a tremendous impact on how you feel about your appearance, how you act towards others, and, ultimately, how you view yourself. Improving your smile can do wonders for your overall attitude and appearance.
We can resize large or small teeth, brighten discolored enamel, reduce gummy smiles, replace old metal fillings … whatever adjustments are necessary to rejuvenate your smile and give it maximum impact, Rochester Advanced Dentistry has your personalized smile makeover solution.
Your Dentist Makes All the Difference
It takes an extremely skilled dentist and a highly trained eye to provide pleasing cosmetic dentistry results. Dr. Doolin and Dr. Haddad have completed LVI coursework that gives them expertise possessed by less than 1% of dentists nationwide. This distinguished level of dentistry education allows Rochester Advanced Dentistry to provide you with the smile of your dreams. If you have ever thought about changing the appearance of your teeth, let us help you make a confident, informed decision about your smile. Don't wait another day to start smiling with confidence.
More about Our Dentists
What We Can Do for Your Smile
Most common cosmetic complaints can be easily corrected with cosmetic dentistry. In fact, there are usually multiple ways to address these complaints and give you a beautiful smile again. Below are some examples.
Discolored teeth: Teeth whitening can brighten teeth stained by contact with common staining foods and beverages like coffee, tea, berries, chocolate, wine, and dark beers. But if your tooth is discolored from within because of defects in the enamel or trauma, then porcelain veneers or crowns are used to conceal the discolored teeth.
Chipped teeth: If your teeth have been chipped by trauma, dental bonding is a quick and inexpensive approach to restoring their appearance. But porcelain veneers give longer-lasting and more attractive results.
Gapped teeth: If there are gaps between your teeth, dental bonding or porcelain veneers can be used to quickly bring your teeth together. If you don't like the way they would reshape your teeth, then orthodontics can be used to close the gap.
Crooked or crowded teeth: If your teeth are crooked, porcelain veneers can be used to reshape them so they are straight. For teeth that are both crooked and crowded, orthodontics might be a better choice.
If you are interested in fixing a different aspect of your smile, or multiple aspects at the same time, please contact us and ask about a custom procedure for you.
Why Improve Your Smile?
Increased self-confidence, better general health, and an enhancement in your quality of life are all benefits of excellent dental care. When you smile easily and often, people tend to relax more around you and respond more positively to you. So removing any smile inhibitions you have is a step towards better social relationships.
Want to improve your smile minus the anxiety? Learn more about sedation dentistry, an innovative and safe way to have your cosmetic dentistry procedures performed in total relaxation.
Trust your smile to the expertise of a cosmetic dentistry team that is willing to go the extra mile to give you a beautiful smile. Call (248) 656-2020 or email Rochester Advanced Dentistry today for your personal smile makeover consultation in Rochester, Rochester Hills, Troy, and Oakland, Macomb and Shelby Township areas.