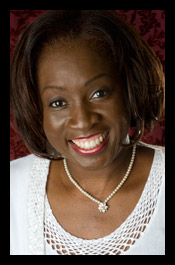 Do you have gaps in your smile?
Spacing is a common issue among our patients who come to us looking for improvement. Once teeth are pulled or removed due to injury or decay, you can feel very self-conscious about your smile. With modern dental implant therapy, our reconstructive dentists can restore a balanced bite and a beautiful smile, with truly natural-looking results!
Are you missing teeth?
If you have missing teeth, chances are you may think twice about smiling big. Not only is appearance an issue, but the health of your bone, gums, and other teeth may be in jeopardy because of that gap. Consider custom dental implants to restore your complete smile, or dentures if you are missing many teeth.
Read about our advanced dental implant education.
You can get dental implants at many local Rochester dental practices. But finding the right cosmetic dentist, with a high level of expertise and experience, can make all the difference in the appearance of your smile and the longevity of your implant. Read about our cosmetic dentists' continuing implant education.
Do you have sharp pains in your teeth?
Sharp pains in your teeth could be a sign of serious decay, which has spread through the enamel into the root canal, where the tooth's nerve is. Decay and infection on the nerve will produce pain. Rochester Advanced Dentistry offers endodontic therapy for people who have a compromised tooth root but wish to save their natural tooth.
Do you need to remove teeth?
If you have teeth that need to be extracted due to disease, decay, or spacing, don't worry – there are alternatives to missing teeth. Rochester Advanced Dentistry offers high quality dental implants and partial or full dentures to restore and rejuvenate your smile after tooth extraction.
Visit Rochester Advanced Dentistry in Rochester, MI today for your personal reconstructive dentistry consultation. Call (248) 656-2020 (248) 656-2020 or email our smile makeover team today to learn more about improving the appearance and function of your smile. We serve reconstructive dentistry patients in Rochester, Rochester Hills, Troy, Shelby and throughout Oakland and Macomb Counties.