Will veneers look like natural teeth?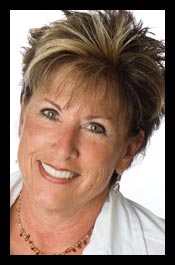 At our Rochester dental practice, we go to great lengths to ensure all your dental work looks as beautiful and natural as possible. The startling thing about veneers is that those thin porcelain shells are fused to your natural enamel for a smile improvement that may be impossible to detect. You need a high-quality ceramist, and you also need a high-quality cosmetic dentist who has many years of experience shaping and placing veneers. This will give you dental beauty, comfort, and esthetic value.  Please visit our Before and After Gallery to see how gorgeous and natural, your new smile can look.
Dr. Doolin
and
Dr. Haddad
received postgraduate training from the elite
Las Vegas Institute for Advanced Dental Studies
, and have put their skills to good use helping thousands of Michigan residents get instantly straighter, more beautiful smiles with porcelain veneers.
Why is porcelain an ideal material?
Handcrafted porcelain can be shaped to fit directly over natural enamel, and is matched to your unique tooth shape for a very beautiful and authentic result. Porcelain veneers are only the thickness of a contact lens, but have great strength when bonded to teeth. Porcelain veneers, when placed correctly, are durable, lifelike, and reflect light as natural teeth do. Porcelain is an ideal choice for cosmetic dentistry improvements, and Rochester Advanced Dentistry would recommend nothing less.
Are veneered teeth as strong as natural teeth?
While porcelain alone is brittle, porcelain bonded to natural enamel creates a very strong tooth that can be used normally on all types of foods. And modern "porcelain" is only called "porcelain" because it's a white ceramic. In truth, it's an advanced material with amazing strength and durability that has more in common with tank armor than anything in your china cabinet.
Veneers are not immune to injury or damage, but can be repaired if necessary. If you are looking for a cosmetic dentistry solution to chipped, stained, or misaligned teeth, porcelain veneers are the least invasive, most conservative choice, with no restrictions on use.
What other options should I consider besides veneers?
Many people choose porcelain veneers because they can correct several tooth problems at once. However, you may want to consider options like dental bonding, porcelain fillings, or porcelain crowns based on the nature of your tooth problem and your desired result. Our experienced smile makeover dentists will make recommendations after a thorough dental evaluation, and describe the benefits of each type of treatment. Ultimately, you should choose the smile solution that best meets your needs. Your decision should never be based on price – here we make sure you can get the cosmetic dentistry services you need with affordable financing options.
How long will my porcelain veneers last?
Studies show that about 96% of porcelain veneers are in place ten years after placement and nearly 84% are in However, it is crucial that you choose a dentist who not only has the technical background and ability to do the job right, but also has a history of placing natural-looking veneers that have withstood the test of time.
You also want to choose a dental practice that is well-established in the community, with a reputation for careful and attentive follow-up care., Most importantly, you have to commit to taking good care of your porcelain veneers. Great home care and regular dental check-ups can make all the difference in the longevity of your porcelain veneers.
For beautiful and long-lasting porcelain veneers in Rochester, Rochester Hills, Troy, and Oakland, Macomb and Shelby Townships, trust the experienced team at Rochester Advanced Dentistry. Call (248) 656-2020 or email us today for your personal cosmetic dentistry consultation. We look forward to giving you the smile makeover you've always wanted.