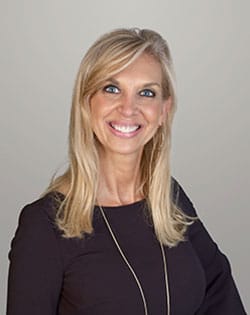 Hi my name is Sue!
I am both excited and proud to be one of the newest members of the Rochester Advanced Dentistry Team! A team that is dedicated and committed to offering our patients the highest standard of dental care through continued training and advanced dental technologies.
I am a registered dental hygienist who has worked and resided in the Rochester area for 15 years now. Having specialized in the periodontal arena, I have had the opportunity to work closely with patients who have had severe periodontal disease and assist them in regaining their optimal dental health.
Aside from my career I enjoy skiing, water and snow, exercising, boating and travel. Music is a huge passion of mine, both listening and playing. I have been blessed with one wonderful daughter and a very loving family, along with a great circle of friends.
I am excited to meet you and help you achieve your personal dental goals!
Discuss your dental future with an experienced family dentist. Call (248) 656-2020 or email the cosmetic dentistry team at Doolin Haddad for your personal smile evaluation and find out what it's like to smile with confidence.