Live auction bidders reveal their new smiles
Dr. Jeff Haddad, a partner with Doolin Haddad Advanced Dentistry, a Rochester-based dental practice focusing on cosmetic, implant and restorative dentistry, is pleased to announce he has completed smile makeovers for two area women who bid for their smile re-dos via the Leader Dogs for the Blind Lead in the Holidays event held on November 19, 2016.
Doolin Haddad Advanced Dentistry is a long-time friend and supporter of Leader Dogs for the Blind. The bids, made at the event's live auction, brought a combined $20,000 to Leader Dogs, and the women are now happily showing off their new smiles.
Dr. Jeff Haddad, who donated 100% of his professional services for the smile makeovers of Mary Ann Reynaert of Shelby Township and Tammy Schultz of Macomb, said that both patients are thrilled with their new smiles – and supporting Leader Dogs through their live auction bid was an added bonus.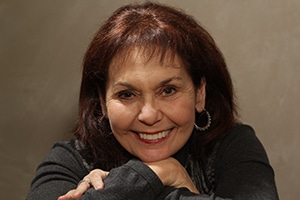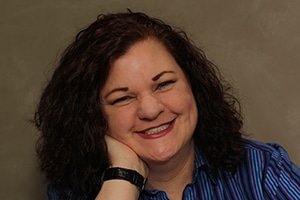 "We offer life changing dentistry at Doolin Haddad Advanced Dentistry," Dr. Haddad said. "Perhaps that's why we have an affinity for Leader Dogs. Right here in the Rochester community, we have an organization that is changing the lives of visually impaired individuals across the globe. It's a privilege to help continue the important efforts of Leader Dogs through our dental expertise – and Tammy and Mary Ann felt the same way."
Mary Ann was inspired to bid for the smile makeover because she knew and trusted Dr. Haddad as both a patient and a personal friend and was ready to put herself first after raising five children.
"My children are happy, healthy and successful. As an empty nester, I decided it was time to put myself on the list. Ask me if I'm happy? I'm ecstatic! I should have done this a long time ago!"
Tammy Schultz, a patient of Doolin Haddad Advanced Dentistry for nearly 20 years, was motivated to get a smile makeover because of ongoing issues that were jeopardizing her dental health.
"My teeth are strong and healthy now and I no longer worry about problems with my teeth. It's like I'm starting from ground zero with my teeth and my new smile. I just feel like I have a healthy life now!"