If you are unhappy with a crooked smile and want to achieve a straighter, more attractive smile, we offer many options, so you can get the results you desire in a way that fits your lifestyle and preferences. From the clear aligner system Invisalign to the fast
Inman Aligner
to self-ligating braces, we offer the best
orthodontic
options available. Our orthodontic approach also takes into account the full facial structure–it's not just your smile that can be improved, we can improve the symmetry and balance of your face, as well.
This page contains some background information on the orthodontics options available, but it cannot give you personalized advice about which one is right for you. To talk to a dentist near Auburn Hills about your orthodontic options, please call (248) 656-2020 or email Rochester Advanced Dentistry to schedule a consultation.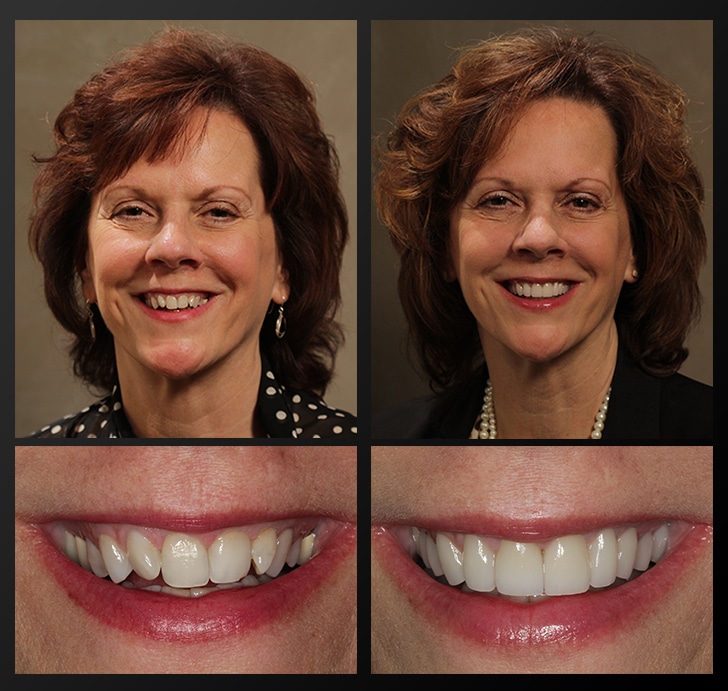 Functional Orthodontics
Orthodontic treatment can do more than just improve the appearance of your smile. It can reshape your jaw and even your face. This can improve the proportions of your face for a more attractive appearance and improve the function of your orofacial system. Crowded dentition and a narrow jaw can impact your ability to clean your teeth and make it hard to chew. But it goes beyond that: it impacts your ability to swallow, and may impair your breathing. Your jaw is the hard structure that shapes and supports your airway, so if your jaw is too narrow and in a poor position, it can lead to breathing problems, including sleep apnea.
Functional orthodontics focuses on reshaping the jaw at the same time as it moves teeth to improve the function of your jaws and alleviate breathing problems. Functional orthodontics can be utilized at any time, although children can get the maximum benefit with the minimum intervention.
Invisalign
Invisalign
is one of the newer options in orthodontics, and is often called "clear braces." The increasing popularity of Invisalign is due to its numerous advantages, including:
No restrictions on diet
No special cleaning techniques
Almost invisible clear plastic aligners
No wires or brackets to catch gums and tongue
Invisalign treatment is also comparable to traditional braces in terms of the time of treatment and the quality of results. However, not everyone is a candidate for treatment with Invisalign. If you have significant bite issues in the back of the mouth, Invisalign may not be the right choice, but it is an excellent choice for people looking for cosmetic straightening in the front of the mouth.
Inman Aligner
The Inman Aligner is a removable appliance that is also appropriate for straightening your front teeth relatively quickly. The Inman Aligner uses powerful springs to pull together two aligner bows, exerting pressure on your teeth from the back and the front.
The Inman Aligner's main advantage is its speed. If you wear the Inman Aligner about 16-20 hours a day, you may be able to have your orthodontic treatment complete in 6-18 weeks, compared to a year or more for most orthodontic treatments.
Traditional Braces
Traditional braces
use an arch wire to exert constant force on teeth to gradually move them into a straight alignment. At regular tightening appointments, the brackets on teeth are adjusted individually to alter the forces pulling them into place, typically by changing ligatures, the small rubber bands associated with braces.
DNA Appliance
The DNA appliance is a new approach to straightening teeth that seeks to balance the forces used. The DNA appliance is only worn part of the day, typically in the evening and at night, similar to a retainer, allowing your jaw to work naturally to bring your teeth into a straighter configuration. The theory is that part-time stimulation of the teeth will result in re-activation of the genes that control tooth position, which will then be expressed with straighter teeth and possibly airway remodeling.
Why Choose Rochester Advanced Dentistry for Orthodontics
If you are looking to straighten your teeth, it is important to consider the functional as well as aesthetic aspects of a straighter smile. Our dentists have both been trained in advanced bite concepts at the prestigious Las Vegas Institute for Advanced Dentistry (LVI). We also offer other cosmetic dentistry procedures that can be combined with orthodontics to give you the great smile you have long desired.
To learn more about orthodontics near Auburn Hills, please call (248) 656-2020 or e-mail Rochester Advanced Dentistry today for a consultation.