Is the Zoom! treatment quick?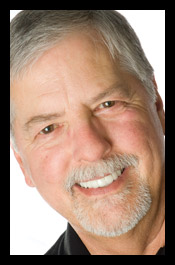 Absolutely! – especially when compared to slow over-the-counter methods. The Zoom! treatment itself takes an hour and a little time is needed for preparation and follow-up. More time may be required if your cosmetic dentist recommends a cleaning before treatment begins.
Are my Zoom! whitening results only temporary?
Not necessarily – you can extend the life of your newly-whitened smile by following your dentist's post-care instructions, avoiding staining agents, cleaning and flossing regularly, and coming in for whitening touch-ups or using the Zoom! follow-up kit when needed. Dulling of the enamel due to aging cannot be avoided, however.
Are there any whitening side effects to expect?
Zoom! has been found to cause minimal sensitivity when compared to other whitening systems. However, some patients may experience mild sensitivity during the Zoom! treatment process based on the current condition of teeth and gums. Because the Zoom! light creates a small amount of heat, patients with sensitive teeth and gums may experience slight discomfort that is only temporary. Specially formulated anti-sensitivity toothpaste may be used in the days following treatment. Your cosmetic dentists will also give you a tube of desensitizing gel that you can use in the Zoom! follow-up kit.
Am I a good candidate for professional Zoom! whitening?
Most people who desire to whiten their smiles will be considered good candidates, but your cosmetic dentist needs to perform a thorough dental health evaluation first. Keep in mind that your teeth may not whiten at the same rate as the next person's, and that results will vary. For many, Zoom! treatment results in an eight-shade improvement! When you use the follow-up kit you might find your teeth whitening even more than that. Zoom! should not be used in children under 13 years of age and pregnant or lactating women. contact our Zoom! whitening team today to find out if you are a good candidate.
Is Zoom! whitening safe?
Zoom! whitening is a very safe procedure. With the supervision of our cosmetic dentistry team, you can see significant whitening results in just one quick and easy visit! Years of research have shown that Zoom! whitening causes no short-term or long-term negative health effects.
Don't waste your time with whitening that will get you nowhere! Choose the proven treatment that has already helped so many patients in Rochester, Rochester Hills, Troy, and Oakland, Macomb and Shelby Townships. Call (248) 656-2020 or email Rochester Advanced Dentistry today for your personal tooth whitening consultation. With affordable financing options, the only thing you have to lose is a dull smile!