Get Teeth on the Same Day
In the past, people had to wait months before they could get their dental implants completed. But with new procedures and technology, we're able to help people get teeth in one day. You can get teeth in the same day as you get your implants, which means you can immediately:
Enjoy a beautiful smile

Get rid of uncomfortable dentures

Enjoy secure teeth and improved bite

Preserve jawbone strength
You don't have to wait for months before you get to enjoy the benefits of dental implants. You can get your teeth on the same day you get your dental implants, maybe even the same day you had your teeth extracted.
We offer two different technologies for achieving same day dental implants: All-on-4 and TeethXpress. This allows us to deliver the benefits to more people because they use different approaches.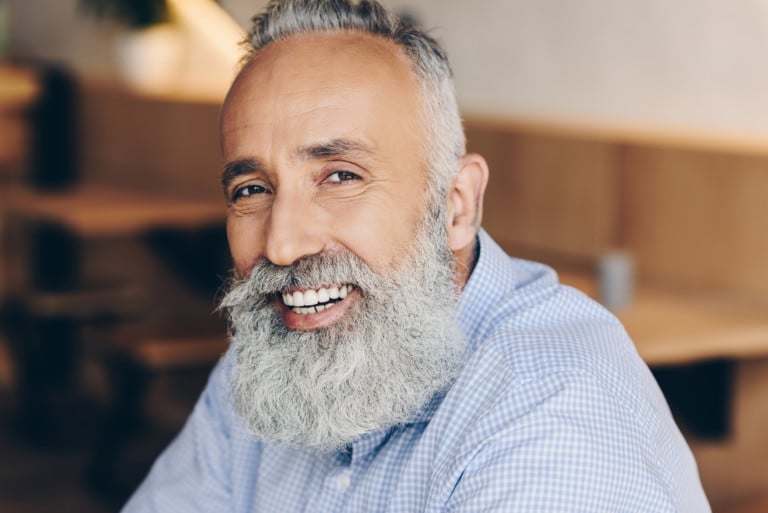 All-on-4 Teeth in a Day
All-on-4 is a highly engineered system for replacing an entire arch of teeth with just four dental implants. The system uses a precise setup of the implants to maximize bone contact with longer implants. That way, most people can get their dental implants without getting a bone graft. The balance of the denture on top of the implants helps reduce the force on each implant, so it's easier to get teeth in one day. People who take advantage of this approach enjoy the benefits:
Just one procedure for teeth replacement

No need for bone graft in most cases

Naturally attractive looking results

Fully functional teeth with final restoration

Very high success rate

Good treatment options for final restoration
This is a well-established approach for replacing all your teeth in a day. Extensive research has shown the effectiveness of the approach as well as its long-term success.
TeethXpress
TeethXpress is a different approach to getting teeth in the same day. In this system, the implants are engineered differently to maximize the support given by the implant with a relatively short implant.


With this system, you can:
Enjoy same day teeth

Get functional teeth

Utilize your current denture

Have peace of mind–high success rate
This system is engineered to use short, tapered implants that immediately establish strong bone connections with your jaw. This helps you get stable results very quickly. Most people have their denture attached to the dental implants on the same day.
Advanced Technology for Outstanding Results
When dental implants were invented 50 years ago, no one thought that you'd be able to have teeth at the same time your implants were placed. But we can do it now because we have developed many advanced technologies and techniques. Whether you choose All-on-4 or TeethXpress, you will benefit from these approaches.
Cone beam computed tomography (CBCT) lets us look at your jawbone in 3D. We can see the exact size and density of the bone so we can more precisely plan the procedure. We know the conditions that the dental implant is meeting when it is placed. So we know that your implant will be able to handle the demands of the crown or denture.
Improved implant shapes allow for better immediate grip. When implants were first placed, their shape was determined by a purely theoretical concept of the way the implant would work with the bone. But decades of experimentation have proven the best shape for implants to immediately grip bone and help them survive tough conditions.
We have also developed better bone grafting materials when they're necessary. These better grafting materials grip more quickly and heal better to improve results.
Finally, we've come to understand that some pressure actually helps dental implants. We used to believe that bone had to be left alone to heal. Now we know that some pressure stimulates the bone to improve healing.
Add this to our improved understanding of bite forces and aesthetics, and the result is immediate, beautiful, long-lasting results with dental implants.
Skilled Dentists Give the Best Results
With dental implants, nothing will make more of a difference in your final results than your choice of dentist.
Your dentist is responsible for:
Selecting the right procedure

Planning your procedure

Executing the procedure

Follow-up and aftercare
These combine to ensure you get the best results from your procedure. At Rochester Advanced Dentistry, our dentists have a considerable range of experience and training. This includes training in sedation dentistry to help you overcome anxiety and have a comfortable implant experience.
Dr. Kurt A. Doolin trained with some of the pioneers of dental implantology, including Dr. Carl E. Misch, and was one of the first dentists to complete a fellowship at the International Congress of Oral Implantologists. He trained in CT-scans and 3-D diagnostic software at Nobel Biocare. Additional training at the Las Vegas Institute for Advanced Dental Studies (LVI). His training has been honed by more than 25 years of dental implant experience.
With the addition of the younger, talented Dr. Jeffrey S. Haddad, we have diverse backgrounds in training and experience.
Want to learn more about these same day teeth options in Rochester, MI? Please call (248) 656-2020 today for an appointment with an implant dentist at Rochester Advanced Dentistry.