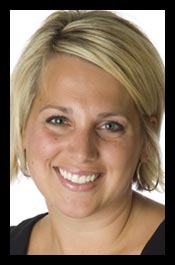 Hello and thank you for visiting us at Rochester Advanced Dentistry.
Rita
My name is Rita and I am an office administrator and a Registered Dental Hygienist.  I started my career with Dr. Doolin in the fall of 1993 and earned my degree in Dental Hygiene from Oakland Community College in the spring of 2000.
I take great pride in being a part of this extraordinary team where we make life changing events happen day after day.  Dr's Doolin and Haddad have gone to great lengths to provide the highest quality dental care and comfortable atmosphere for each patient.  From their dedication to our advanced training at Las Vegas Institute for Advanced Dental Studies (LVI) to their commitment to our professional development they have created the ultimate experience for patients and team members alike.
---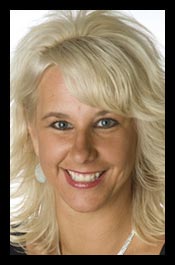 Susan
My name is Susan Hedlund.  I am a member of the front office team and help oversee bookkeeping/accounting, business operations and office administration.  I am a graduate of Bowling Green State University with a degree in Marketing and a graduate of Oakland University with a Masters Degree in Business.  I reside in Rochester Hills with my husband and two children.
Having been a patient for over 10 years before joining the practice, I experienced the high quality of care the team provided and how welcome I always felt when coming to my dental appointments.  When the opportunity arose for me to work at Rochester Advanced Dentistry, I knew it would be a wonderful professional experience as well.  As a member of the team for over seven years now, I am able to extend the same level of customer service to others that I enjoyed receiving as a patient.
Our office offers the latest technology and advancements in the industry, and Drs. Doolin and Haddad take pride in providing the highest quality dental treatment.  I have been fortunate to have been able to attend continuing education seminars with our team through the Las Vegas Institute which helps us further enhance our patients' overall experience with us.
Working in the front office allows me to have the first initial contact with our new patients and to see how we have helped them from their first initial phone call.  Whether it is for routine dental work or a larger cosmetic case, it is always rewarding to see our patients leave with a smile. Furthermore, our patients always comment what a happy staff we are- this is because our team genuinely cares about our patients' well being.  We enjoy going above and beyond to make the patient experience a memorable one.
I feel very fortunate to be part of such an excellent team and am proud to tell friends, family and potential patients how wonderful our office is.  I truly believe in the val
ues and philosophies of the practice and the talent and dedication of Dr. Doolin and Dr. Haddad.
---
Katie
Welcome to our practice! My name is Katie Hess and I am a registered dental hygienist here at Rochester Advanced Dentistry. I live in Clarkston with my husband Larry. We are anxiously expecting our first child this September.
I have been working in the dental field for over 9 years. After working as a chair side assistant for 7 years my love of dentistry inspired me to pursue a career in dental hygiene. I worked with Dr. Doolin and Dr. Haddad as a dental assistant and I feel very fortunate to have a permanent position as a dental hygienist and a member of this wonderful team.
I enjoy helping patients achieve healthier lifestyles and beautiful smiles. I look forward to providing you with the highest level of care and latest treatment techniques. It is my personal goal to make sure every new and existing patient feels at ease and comfortable in our office.
---
Valerie
My name is Valerie and I am one of the dental hygienists at Rochester Advanced Dentistry.  I graduated from the University of Pittsburgh-Dental Hygiene School in 1983.  I have been a team member since 1990.  Through the years, I have completed many continuing education classes to help me provide the highest level of dental care for each and every one of my patients.  I take pride in offering our patients individualized care with the latest technologies dentistry has to offer.  It is great to be part of a dental team that helps you with that healthy smile!   When I am not practicing dental hygiene, I enjoy spending time with my 2 teenage children and husband of 25 years.
---
Rachael
My name is Rachael and I am an assistant for Dr. Doolin and Dr. Haddad.  I have worked here for six wonderful years and I feel as though this is my second family. The doctors have taught me so much and they keep me striving to learn more. I have attended several LVI continuing education courses some include, several team building, K-7 training and full mouth reconstruction. Because of Dr. Doolin and Dr. Haddad I am confident in the work that we are able to provide our patients.
The joy of my job is the patients.  To be able to see people walk out our door not only with a beautiful smile but pain personal and able to enjoy their life is so fulfilling to me.  I love being with the paitient from start to finish, making their experiance as comfortable and enjoyable as possible. My patients become my friends and I feel this is the most important part of my job.
When I'm not at work I am spending my time with my husband Gabe and our beautiful new daughter Gabriella. We love spending time with family and friends, outdoor activities and traveling.
---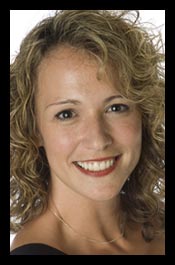 Karen
My name is Karen and I am one of three office administrators at Rochester Advanced Dentistry. I have worked in dentistry for over 20 years and have thoroughly enjoyed my career. My experience has allowed me to work both clinically and personally with many clients. I especially enjoy watching the transformation of our cosmetic patients, and am eager to help them make their "dream smile" a reality.
I joined Rochester Advanced Dentistry in 2003 and I couldn't be happier! Since I joined Dr. Doolin and Dr. Haddad, my knowledge of TMJ therapy has greatly increased  and I am so proud to be to help provide  pain relief for our patients and be a part of their life changing experiences.
Our team is amazing and I enjoy spending time with our entire group. I am confident you will have an amazing experience and I welcome you to our practice. I look forward to meeting you and making your visit "exceptional"
When I am away from the office, I enjoy spending time with my husband and two small children. Although my spare time is limited, I enjoy attending professional sporting events, shopping and traveling.
---
Discuss your dental future with an experienced family dentist. Call (248) 656-2020 or email the cosmetic dentistry team at Doolin Haddad for your personal smile evaluation and find out what it's like to smile with confidence.