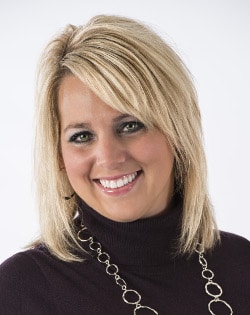 Hello and thank you for visiting us at Rochester Advanced Dentistry. My name is Rita and I am an office administrator and a Registered Dental Hygienist.  I started my career with Dr. Doolin in the fall of 1993 and earned my degree in Dental Hygiene from Oakland Community College in the spring of 2000.
I take great pride in being a part of this extraordinary team where we make life changing events happen day after day.  Drs. Doolin and Haddad have gone to great lengths to provide the highest quality dental care and comfortable atmosphere for each patient.  From their dedication to our advanced training at Las Vegas Institute for Advanced Dental Studies (LVI) to their commitment to our professional development they have created the ultimate experience for patients and team members alike.
Discuss your dental future with an experienced family dentist. Call (248) 656-2020 or email the cosmetic dentistry team at Doolin Haddad for your personal smile evaluation and find out what it's like to smile with confidence.