What Is CEREC?
CEREC is an acronym for Chairside Economical Restoration of Esthetic Ceramics. What this means to you is that, if you need some type of tooth restoration, such as porcelain crowns, or porcelain fillings, the process now takes minutes rather than weeks.
Before CEREC technology, it often took two visits to the dentist that was sometimes weeks apart to be fitted with a restoration. This is because an impression, or mold, was made, and then the mold was sent to a laboratory. In the meantime, the patient was fitted with a temporary restoration lacking in both form and function. Now the waiting game is over.
Made by Sirona, CEREC is a computer-aided design/computer-aided manufacturing (CAD/CAM) device. It has three parts:
A camera that creates 3-D digital impressions of the teeth, which replaces the impression trays patients used to have to hold in their mouth until it hardened.
CAD terminal allowing us to design the restoration to fit the tooth precisely and esthetically.
CAM mill used to sculpt ceramic hybrid blocks into the desired shape determined by the CAD with diamond cutting bits.
In just a few minutes, your new restoration is complete and ready to be placed by your dentists. Some other advantages include:
An advanced imaging system that provides data at a microscopic level
Diamond mill creates the restoration using this exact microscopic data for incredible precision
Ceramic material is made to expand and contract just as natural teeth are, which reduces sensitivity issues and does not put stress on the teeth when eating hot or cold foods
Less post-operative sensitivity, which can be caused by extended temporary wear time
Metal personal restorations
Look just like your natural teeth
It is able to restore chipped or damaged teeth, apply crowns and fillings, as well as remove discoloration from teeth. CEREC technology not only restores and strengthens your teeth, it enhances your smile in a way that looks entirely natural.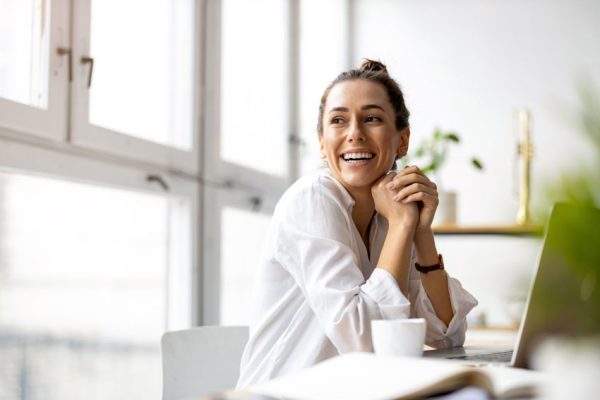 Benefits of CEREC
CEREC is a technology that has grown in popularity in recent years because it offers many benefits. People like CEREC because:
Only one visit to get ceramic restorations like crowns and fillings
Less time at the dentist
Highly attractive restorations
Durable restorations
No need for gooey impressions
Replacements are easy
The best benefit is the ability to get your ceramic restorations without a second visit to the dentist, which saves you time and convenience.
But what really makes CEREC popular is that the restorations are highly attractive. The color match can be superb, and the luster of the restorations is indistinguishable from natural teeth except to the very trained eye.
And the restorations are durable. In clinical studies, these dental crowns lasted as long as lab-produced restorations, and the fillings last longer than any restoration, including gold fillings.
Digital impressions mean you don't have to bite down into impression material, and the impressions are highly accurate. And they have another benefit: if your crowns are damaged or lost, we can manufacture a replacement without taking a new impression.
If you are interested in finding out more about CEREC in the area of Rochester, Rochester Hills, or Troy, Michigan, please contact the experienced CEREC dentist at Rochester Advanced Dentistry or call (248) 656-2020 to set up an initial consultation.