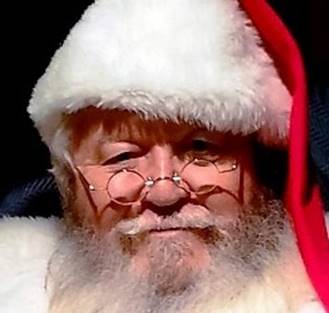 What is the one face guaranteed to bring a smile to every child's face at your next Christmas party? Who can turn the stodgiest old co-workers into laughing, giddy children? What's the perfect way to bring a festive, magical air to the family gathering? It's none other than that jolly old elf, Santa Claus.
And here at Rochester Advanced Dentistry, we're lucky enough to have Santa Claus for a patient: Keith Mäkelä, also known as "Santa Finn."
So Lively and Quick
Never have you seen a Santa truer to the spirit of the holidays than Santa Finn. He's a true bearded Santa–his beard white as snow, wreathing his merry face. Twinkling eyes, rosy cheeks, and dimples all included.
He brings with him a festive air, immediately setting the atmosphere for a Christmas party that is truly special. We promise: you'll definitely laugh in spite of yourself!
Happy Christmas to All
Santa Finn is able to bring a custom experience to your party. His actions and words can be customized to your desires. If you talk with him before the party, you can fill him in on secrets that can help kids feel that he's really got a list and checking it twice! He also has several costume options that you can see on the website — you choose which is best for your party.
Typical activities that are included in a visit from Santa Finn are:
One-on-one conversations with children and other guests
Posing for photographs
Handing out gifts
Eating cookies (note: cookies don't count as payment)
And other similar activities that will bring joy to every girl and boy and man and woman at your party.
So, if you're looking for a Santa Claus to bring the perfect finishing touch to your Christmas party, email santafinn@gmail.com or call 1-734-735-5135 and he'll get straight to his work of bringing his festive magic to you.