Rochester Advanced Dentistry
is happy to announce that one of our former patients, Kelsey Rose Andridge, will be coming through Rochester with the ArtsPower National Touring Company's production of
Are You My Mother?
Performances will be at the Meadowbrook Theatre on the campus of Oakland University, on Saturday April 2 at 10 am and 1pm.
Click here to purchase tickets
. People who are interested can also investigate performances in Clinton County, MI, on Wednesday, March 30.
A Rising Star
Kelsey is a Rochester, MI native who moved to New York to attend New York University. Recently graduated, she has been working with the ArtsPower production company. In the fall, she starred in the company's production of Madeline and the Bad Hat, playing Madeline.
Now Kelsey is happy and proud to return to her hometown in the production of Are You My Mother? She plays the lead role of Baby Bird, a role that showcases her acting, singing, and exuberant spirit.
Although Kelsey is now based in NYC, we still consider her part of our extended dental family and expect to see her career grow.
A Fun and Inspirational Production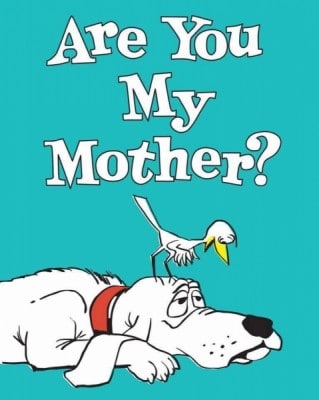 We're also excited to see Kelsey in this production. Are You My Mother? Is based on the picture book of the same name by author P. D. Eastman. The book has been named one of the 100 best children's books of all time, and the production expands and enriches its simple premise while staying true to the spirit of this classic.
The basic plot is that Baby Bird hatches from her egg to find that her mother is not in the nest. Baby Bird doesn't realize that her mother has gone to look for food, and the spirited little bird decides to go look for her. Although Baby Bird can't fly, she can walk, and as she walks in search of her mother she encounters a Kitten, a Hen, and a Dog. This literally and figuratively colorful cast of characters helps Baby Bird find her mother.
This performance is specifically directed at children who are preschool-aged to second graders. Full of delightful songs, important lessons, and challenging puzzles that kids can help solve, the performance is both uplifting and educational. For parents who wish them, appropriate educational materials are available for download here.
A Great Smile Is a Great Start
We were so delighted to have Kelsey as our patient, and we are proud of what she has accomplished. We know this is just the beginning of her career and that with a smile as warm, friendly, and attractive as hers, we expect to see more great things in the future from Kelsey.
Potential patients who are interested in joining our dental family should call (248) 656-2020 today for an appointment at Rochester Advanced Dentistry.