Did you know studies estimate that 178 million Americans are missing at least one tooth?  Even to   dentists this statistic is shocking, but as we age, the problem only gets worse. According to the American College of Prosthodontists, 30 percent of adults between 65-74 years old have no natural teeth. These numbers reflect a profound negative impact on the quality of life for those people. Today, there are many beneficial solutions to deal with missing teeth using the latest technology available to help us treat this problem.
Depending on the conditions associated with your mouth and oral and physical health, several tooth replacement options exist. If patients are missing a single tooth, the primary options are a dental implant or a dental bridge. A bridge actually connects to the neighboring teeth and places an artificial tooth between them. Studies show the 15-year life span rate for a dental implant is at or above 95 percent; for a bridge replacing one tooth, it is approximately 74 percent. Patients who are losing some or all of their remaining teeth now have solutions from single tooth replacement to full, arch-implant supported teeth.  Sometimes this can be done all in one appointment under the right conditions. Whatever the case may be, rest assured that there is a personalized option available to help you improve your health and quality of life through replacement of missing teeth!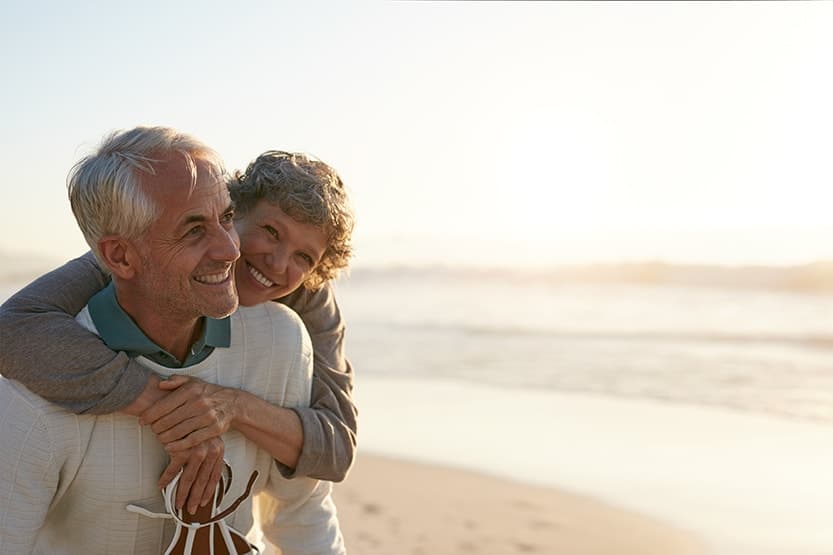 When deciding on which option is right for you, there are some important steps to consider in the evaluation process:
First and most importantly, choose a dental office that you are comfortable with and confident in.
Find a dentist who thoroughly describes your options, including the pros and cons of each. It also can be advantageous to have a dentist who can provide whichever option you choose – from start to finish. In the case of dental implants, general dentists with comprehensive implant dentistry training beyond dental school are well equipped to provide both implant placement as well as restoration of the implant(s). This can avoid the back and forth referrals between other dental specialists and allow you to have all of the procedures completed under one roof, in a more efficient and time-saving manner.
Make sure your dentist is using the best and most up to date diagnostic tools and technology to provide you with the best care; plan ahead if you know that tooth loss is inevitable.
If tooth loss is inevitable, make sure your dentist provides you with a comprehensive treatment plan that addresses everything from diagnostic 3-D imaging, to computer designed surgical guides and bone grafting where necessary.  All of these tools and approaches are standard in a comprehensive implant practice and should be completely understood by the patient.
Ask questions about long term success rates and provide a thorough health history to your dentist
Dental implants are the best alternative to teeth available at this time; they also have the best long-term success rate of any tooth replacement option. A dental implant involves placing a titanium fixture (screw) into the jaw bone and allowing adequate healing time for it to become strong and stable enough to support teeth. Generally, the more teeth that need to be replaced, the more implants needed in order to handle the forces associated with chewing pressure and everyday function of the jaws. If a dental implant is placed in an ideal site and maintained properly through routine professional and home care, it has a high likelihood of lasting a lifetime. Before receiving an implant or undergoing any type of dental surgery, provide a thorough health and medication history to your dentist so they can develop the best plan for dental implant success.
Don't wait…your dental health and quality of life may depend on timing of implants
If you are waiting to have failing teeth removed, there is a good chance that they may become painful or further infected if you procrastinate too long.  Also, waiting too long after tooth removal makes implant placement more difficult and less predictable. The reason for this is that teeth actually stimulate your jaw bone, and when this stimulation stops (when the tooth is removed) the jaw bone begins to deteriorate at a fairly rapid rate.
Think of this treatment as an investment
If a missing tooth or teeth describes your current dental situation or that of someone you know, we challenge you to think of these types of treatments as investments in your overall health. As with any decision in life, one must weigh the pros and cons of each. We often tell patients that you don't need teeth to live, but quality of life is a lot better with them! Make dental decisions with long term goals in mind and with a "comprehensive" mindset.
In summary, when exploring options for tooth replacement for yourself or a friend or family member, take an in-depth look at dental implant placement as the premier option. Set aside time to have your questions answered and make sure to find an experienced dentist who provides a thorough consultation utilizing the technology mentioned above. Plan ahead and remember to think of this type of treatment as an investment in your health and wellness and an improvement to your present and future quality of life.
Kurt Doolin, D.D.S. is the founding partner of Doolin Haddad Advanced Dentistry, located at 433 W. University in Rochester, Michigan and delivering the latest advances in dentistry to patients. Beyond dental school, Dr. Doolin is a graduate of the Misch International Implant Institute, the Pikos Implant Institute and the Las Vegas Institute (LVI) for Advanced Dental Studies.  Dr. Doolin can be reached at DrDoolin@rochesteradvanceddentistry.com.