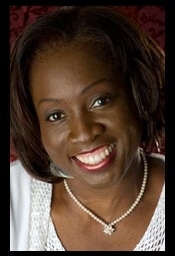 Toni
Dr. Doolin and Dr. Haddad have taken the "fear" out of my dental experience in more ways than one!! They explain what needs to be done in a professional and caring manner, and are more than willing to help you make the best decision possible based on the results you'd like to see and your financial situation!!!
My before and after pictures are unbelievable!! Before I came to Doolin-Haddad Dentistry, my smile was o.k. and I would show half of a smile when taking pictures so all of my teeth would not be seen. But, after Dr. Haddad completed my dental work and I saw that I had a beautiful, natural-looking smile….. I began to flash all of my "32's" for the camera!!! What a major difference!!! I am always receiving compliments on my smile and I make sure not to take any of the credit!!!
I am completely satisfied with the work done by Dr. Doolin and Dr. Haddad and I would recommend them to anyone!! As a matter of fact, I tell anyone looking for a quality dentist to just go for a consultation with Doolin-Haddad. Let them map out a plan for you, and show you that you too can have a healthy, beautiful smile that you will be pleased with for the rest of your life!!! I do not plan to go anywhere else!!!
Thanks Dr. Doolin and Dr. Haddad!!