Rochester Advanced Dentistry has a lot of school spirit for both Michigan and MSU, and we know that true spirit isn't just about cheering for football games, it's about doing what we can to support our community, and that's why we're inviting everyone to come together to support a cause that's dear to our hearts: the ChadTough Foundation.
We're encouraging all our patients to wear their Michigan or MSU gear into our office during business hours from October 24 to 31 — the week around the big game on October 29. For everyone who comes in wearing their gear, we will donate $5 to the ChadTough Foundation.
Not going to be able to visit the office? You can still participate on Facebook. We will make a $3 donation to the ChadTough Foundation for every person who shares our post about the campaign or comments on the post with a photo of themselves in their University of Michigan/MSu gear between Monday October 24th and Sunday October 30th!
Finding a Treatment for Untreatable Pediatric Cancer
On September 23, 2014, Chad Carr was diagnosed with a rare form of cancer called diffuse intrinsic pontine glioma (DIPG). DIPG is a form of cancer that is inoperable and currently has no treatment plan. Chad was given 9 months to live. After undergoing 30 rounds of radiation treatment at Mott's Children's Hospital in Ann Arbor and participating in a clinical trial at Memorial Sloan Kettering Cancer Center in New York, Chad passed away in November 2015, age 5.
As he fought with his illness, he became a pillar of strength for his family and his community. Those who supported Chad during his illness are hoping that his strength will have even more positive effects, as it brings awareness and support for a cause that steals 300 children a year from the families that love them.
The ChadTough Foundation is collecting money to fund research into DIPG in the hopes that a treatment can be found to give other families what the Carr family was denied: hope.
Uniting a House Divided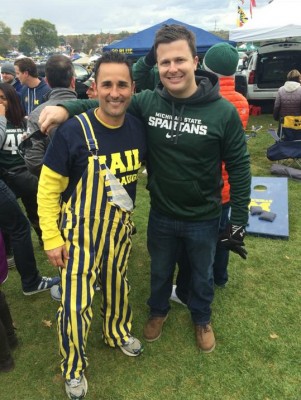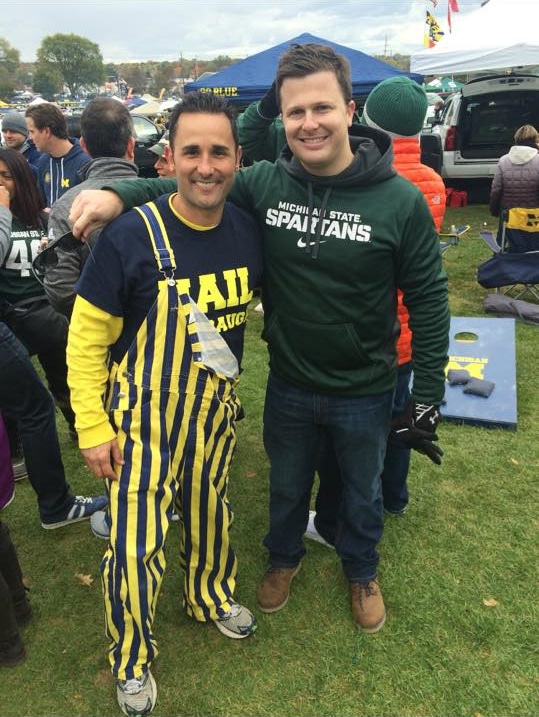 When it comes to school spirit, Rochester Advanced Dentistry is a house divided — as are many we know. Dr. Jeffrey S. Haddad is a graduate of Michigan. Not only that, but he and his wife were cheerleaders there!
On the other hand, Dr. Kurt A. Doolin graduated from MSU, and it's a fun source of rivalry in the office.
But when it comes to a cause like ChadTough, we can unite behind a common cause. We may be cheering from opposite ends of the field, but we are cheering from the same place in our heart. We want you to show your spirit, too, and help us support this cause. Whether you're an MSU fan or a Michigan fan, wear your gear in from October 24 to October 31 and we'll make a donation to ChadTough in your name.
And if you want to make an appointment at Rochester Advanced Dentistry, please call (248) 656-2020 today.