Your smile has more of an effect on your life than you'd imagine. It can affect the relationships you make, the jobs you get, and your self-confidence along the way. If your smile doesn't make you beam from ear to ear, you might want to consider a smile makeover from our dentists at Doolin Haddad Advanced Dentistry.
Your cosmetic dentists in Rochester proudly change lives by making smiles more radiant. If you're ready to change your life, Dr. Doolin and Dr. Haddad want to help you get the smile of your dreams.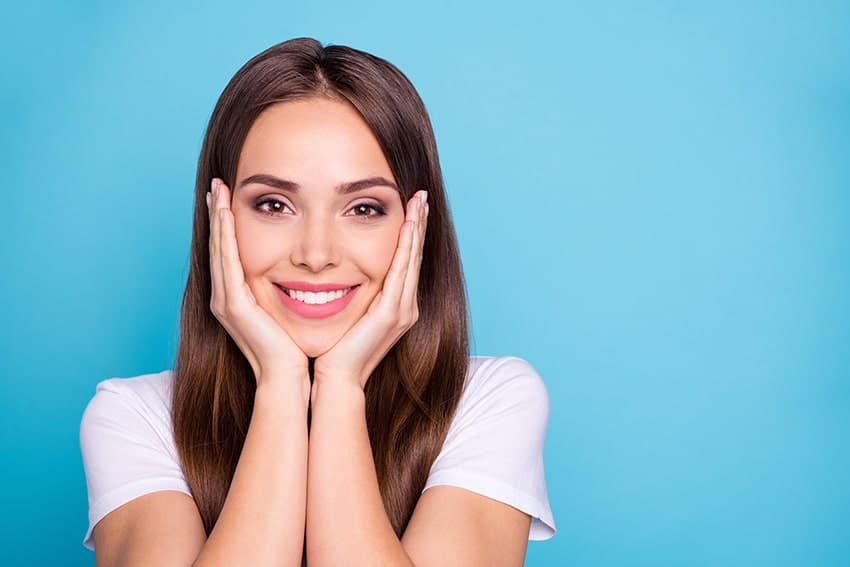 Reasons You May Need a Smile Makeover
Some of our patients are unhappy with the size, shape, or spacing of their teeth. Others see uneven or dull teeth when they used to have a perfectly bright, aligned smile. If any of this sounds like you, then porcelain veneers could restore your smile to its former beauty or even enhance them beyond what you've ever known.
Furthermore, we get a lot of patients who have experienced wear and tear over the years from grinding teeth or just chewing food. With our years of experience, we can replace worn and decaying teeth with dental implants to rejuvenate your smile.
Restore Your Smile and its Function
We want your smile to make you happy. When you look in the mirror, we truly hope your pearly whites make you increase your self-confidence. However, the beauty of your smile isn't the only reason you need a smile makeover.
If you have uneven, worn, or misaligned teeth, you could be causing serious damage to your oral health. Unappealing teeth could be hiding tooth decay, which can affect your heart health as well. If you see your dentist for regular cleanings, we will catch any tooth decay from the start, but if you haven't been to the dentist in a while, you may be surprised at what we find. Furthermore, missing teeth cause more misalignment and could affect your jaw's ability to chew.
Our dentists at Doolin Haddad Advanced Dentistry are certified neuromuscular dentists. In other words, your cosmetic dentist knows exactly how to fix your smile so it's beautiful as well as functioning correctly. As an added bonus, smile makeovers often renew the entire face. When neuromuscular technology is in play, your jaw benefits from a nonsurgical facelift.
Your Cosmetic Dentist in Rochester
Your smile is the first thing people notice about you. Make your first impression last, in a good way, with a smile makeover. Schedule an appointment with your cosmetic dentist online or by calling (248) 656-2020.