If you have broken or damaged teeth and don't feel confident in your smile, you might not be sure whether you need reconstructive or cosmetic dentistry. At Rochester Advanced Dentistry, we offer both cosmetic and reconstructive dentistry options to help patients get the care they need.
So how do you know if you need reconstructive dentistry or cosmetic dentistry? It helps to understand the differences—and similarities—between the two.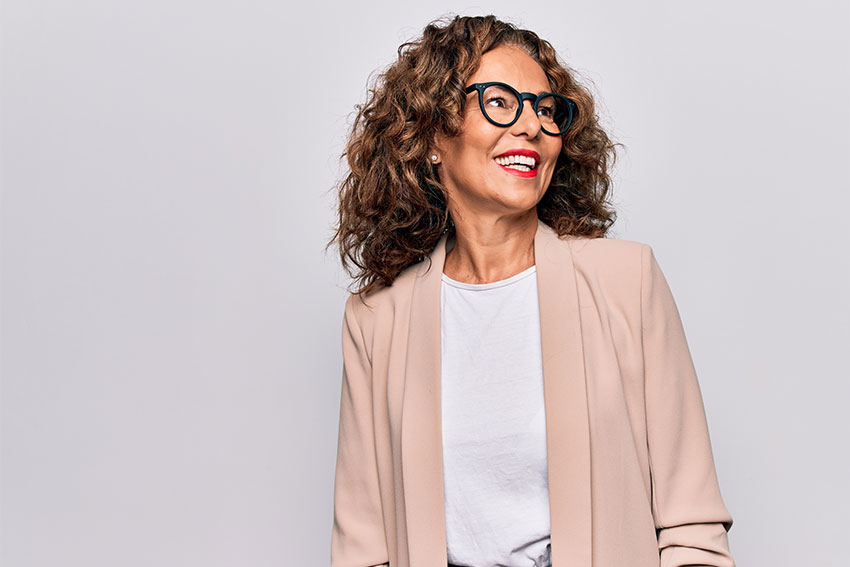 Reconstructive Dentistry in Rochester, MI
Reconstructive Dentistry is much more complex than cosmetic dentistry and is often performed in conjunction with sedation. It generally addresses issues related to the teeth, jaw, gums, and overall oral health. It also aims to repair the strength, function, and health of your teeth and gums. Specific procedures may also improve the appearance of your teeth as well. However, the sole purpose of reconstructive dentistry is to improve oral health. Any cosmetic benefits are a bonus.
Issues Reconstructive Dentistry Can Address
Reconstructive dentistry can address a wide range of oral health problems including the following:
Missing teeth
Broken, cracked, or chipped teeth
Decayed teeth
Receding gums
Weak teeth
Infected teeth
Reconstructive Dentistry Procedures
So what types of reconstructive dentistry procedures can you expect to find at our Rochester, MI dental practice? Here are some of the treatments we use to bring your teeth back to proper health and function.
Dental implants replace missing teeth by securing false teeth to the jaw.
Endodontics to treat infected teeth.
Dentures to replace entire arches of missing teeth.
FOY® Dentures to replace entire arches of missing teeth and also help make one's appearance look younger.
Dental crowns to restore broken, cracked, worn, or decayed teeth.
Oral surgery to extract teeth or insert dental implants.
Dental bridges to replace missing teeth.
TMJ treatment to restore balance to the jaw joints.
Tooth-colored fillings to replace tooth structure after removing the decay.
Inlays and onlays to restore tooth structure lost to decay or wear.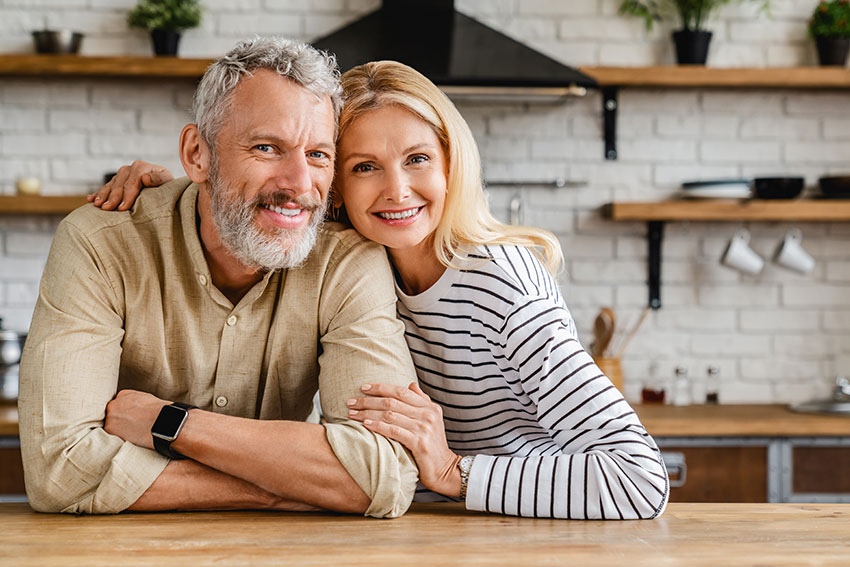 Cosmetic Dentistry in Rochester, MI
Cosmetic dentistry is exactly what it sounds like, dentistry that's dedicated solely to cosmetics. If you're unhappy with the appearance of your smile, cosmetic dentistry will offer you solutions! In some cases, some cosmetic procedures may also provide restorative benefits. Of course, when we provide you with cosmetic dentistry, you won't just achieve a better-looking smile. Your oral health and tooth functionality will also improve. No matter what type of procedure you get from us, we always make sure to provide a comprehensive approach.
Types of Issues Cosmetic Dentistry Can Address
If you're not sure if cosmetic dentistry is right for you, here are some common problems that we tend to address with cosmetic patients.
Gapped teeth
Cracked teeth
Stained or discolored teeth
Missing teeth
Unnatural looking restorations
Amalgam fillings
Gummy smiles
Uneven gum line
Misshaped teeth
Basically, if you're unhappy with any aspects of the appearance of your teeth, we offer solutions that can help.
Cosmetic Dentistry Procedures
To address your cosmetic dentistry concerns, we offer the following treatments:
Dental bonding to hide chips, gaps, cracks, stains, and to reshape teeth.
Porcelain crowns to restore tooth structure and hide worn teeth, chips, cracks, stains.
Tooth whitening to hide stains and discoloration and make teeth more vibrant.
Porcelain veneers to reshape teeth, hide chips, stains, discoloration, minor crookedness, gaps, and whiten teeth.
Tooth-colored fillings to replace amalgam fillings with a more natural appearance.
Gum reshaping to reduce the appearance of a gummy smile and to make the gum line more even.
Smile makeovers to address multiple problems with several procedures combined.
FOY® Dentures to replace missing teeth and help appearance look younger.
Dental implants to replace missing teeth.
Dental bridges to replace missing teeth.
What Type of Dentistry Is Right For You?
Reconstructive dentistry is often needed as a result of an accident, heredity, disease, or poor oral care. Although many of the techniques and procedures associated with reconstructive dentistry can also be applied to cosmetic dentistry, reconstructive dentistry is often medically necessary to restore function to the mouth and teeth. In contrast, a patient desiring dental implants, porcelain veneers, or Invisalign to create a more beautiful and appealing smile may not have urgent medical reasons to seek these enhancements.
If you've ever heard of a smile makeover, then you may better understand this concept. A smile makeover can erase years off your face by correcting dental issues such as gapped teeth, stained teeth, or crooked teeth. Or maybe your old fillings need to be replaced with beautiful new tooth-colored fillings. All of this is done with the goal of creating a more dazzling smile.
For the individual requiring reconstructive dentistry, however, a 'full mouth reconstruction' may be appropriate and can include dental implants, Endodontics, dentures, and oral surgery that simultaneously address severe dental issues that are predicted to affect the health, function, and appearance of the teeth and gums.