At Rochester Advanced Dentistry, we believe very strongly that all our patients are really our family. And like any family, we want to bring everyone a little closer, and maybe a brag a little bit about the achievements of some of our members — they make us so happy and proud.
This week, we want to introduce Neil and Carie Coscarelli of Coscarelli Photography.
High School Sweethearts to Life-Long Romantics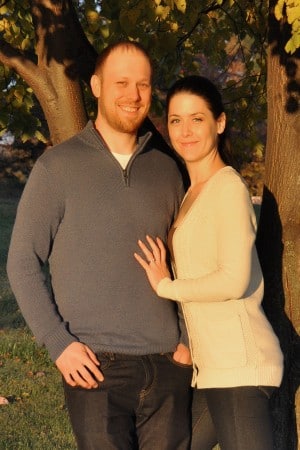 Neil and Carie started dating in 1996 at the tender age of 14. While many of us can't even remember the names of our high school flames, Neil and Carie found true love. They were married in a beautiful June wedding in 2004 on a little island in Grand Ledge, Michigan.
As a young married couple, they moved to the Detroit Metro Area in 2006, and joined the Kensington Community Church. Alone in a new city, they joined a young married group at the church and found it more than a social group–it deepened their appreciation of love and especially marriage.
Since joining that small group, they have been studying marriage as one of the most important and beautiful aspects of life. When two people commit their lives to one another, it's an impossibly romantic statement against all the potential disasters in life. And from that blessed union come so many other beautiful aspects of a relationship: the deepening enrichment of love with time, the creation of a family, and the endless riches that are children.
Following a Passion for Photography
Carie has always had a passion for photography. She studies Photographic Imaging at Lansing Community College, and began taking on side photographic projects, with Neil's help. Neil encouraged her to pursue her dreams, so in 2009 they founded Coscarelli Photography.
With a mediocre day job in insurance and a true passion in photography that was turning into a viable business, Carie felt God was encouraging her to leave her day job and pursue her passion. She was also encouraged in her calling by Neil and friends who supported her decision to pursue an extraordinary life as a photographer.
Coscarelli Photography does a full range of professional photographs for all occasions, such as engagements, family portraits, graduating seniors, professional portraits, real estate, and corporate photography. But, of course, their true passion is wedding photography, and they feel blessed whenever they are able to take part in this loving, joyful occasion.
Follow Your Passion
As dentists who are passionate about our calling, we can definitely recognize the drive that Carie feels and appreciate the support that Neil and others have given her. We encourage people to pursue their own passions, and to always work with passionate professionals whose craft and care comes not just from their hands, but from their heart as well.
If you are looking for a passionate dentist in Rochester, we invite you to visit our office. Please call (248) 656-2020 for an appointment at Rochester Advanced Dentistry.