Meet the Watterwort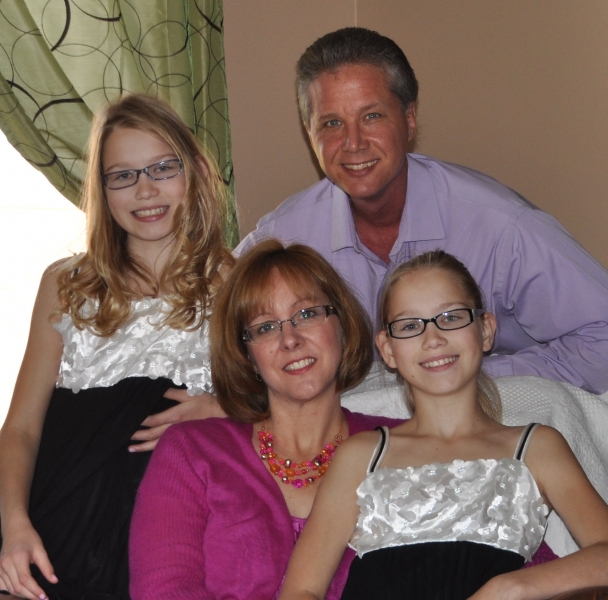 h family!  Eric, Michelle, Lexi and Nikki have been patients at Doolin Haddad since they moved to the Lake Orion area over 15 years ago.  Michelle and Eric adopted their twin daughters in 2004.  Ever since that time, Michelle felt a need to give back to organizations supportive of adoption.  One such organization is Crossroads Pregnancy Center.   Michelle joined Crossroads Pregnancy Center (CPC) as their Board Treasurer in 2005, and has been serving on CPCs board since that time.
In 1984, a group of fifteen men and women committed themselves to the establishment of a pregnancy resource center to serve women and their unborn children in Rochester, Michigan. Now known as Crossroads Pregnancy Center, CPC has grown in vision and ministry over the years. Their first location was in a building right across the street from where Doolin and Haddad are today!
CPC offers pregnancy tests, ultrasounds, counseling, prenatal healthcare and fetal development information, adoption referrals, and materials assistance all free of charge.  Currently, the fastest growing part of CPC's ministry is theAbstinence Education program for which Crossroads does over 100 presentations per month in both public and private schools in Southeast Michigan.
CPC's upcoming major event is their Annual Benefit Banquet.  The Royal Park Hotel will be the venue on Friday, March 6th as over 700 people join CPC in celebrating life.  We welcome you to join us for dinner and a fabulous program highlighting Brad and Jesi Smith and their eye-opening journey of having a daughter with a Trisomy 18 diagnosis. We do not charge for this event, but do hope that all those that participate will join us in supporting Crossroads.  For more information about this event or Crossroads Pregnancy center, please see the event information below or visit www.crossroadspregnancy.org.
Please Be Our Guest
At The 31st Annual
Crossroads Pregnancy Center
Benefit Banquet
Friday, March 6, 2015
Royal Park Hotel
600 East University Drive
Rochester, MI 48307
Seating 6:30 p.m.
Dinner and Program 7:00 – 9:00 p.m.
Brad and Jesi Smith, Guest Speakers
"Fighting For Our Faith"
Featuring the Smith's eye-opening journey with
their daughter Faith. Prior to Faith's birth, the
Smith's pro-life views were strengthened as they were
pressured to abort due to an ultrasound prognosis of a
chromosomal abnormality. After her birth, the Smiths
had to advocate for Faith's treatment and fight for
her life. These battles resulted in a successful fight to
change the law in Michigan concerning full disclosure
of hospitals' medical futility policies.
Crossroads does not charge for this event, but please
understand that this is our most important fundraiser
of the year. We ask that you please come, and may
God bless you for your support of Crossroads.
Reservations are required.
RSVP online at www.crossroadspregnancy.org
"Benefit Banquet Registration." Table sponsors and
individual reservations will be accepted from
Jan 5-Feb 19. Ages 18 and up are welcome to attend.
For questions, please contact Charlotte at
cpccharlotte@gmail.com or call 248-293-0070 x107