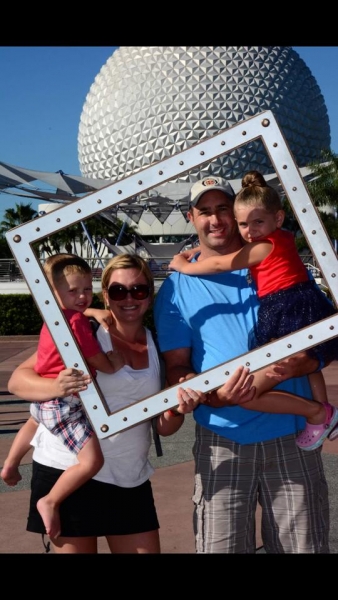 ​I started going to Dr.Doolin and Dr. Haddad in 2006 when i needed some dental work done and also wanted to have my teeth whitened for my upcoming wedding (to Dr. Haddad's cousin,Eric). I love the comforts of the office, the welcoming staff, and that coffee is always a few steps away. When it was time to take our kids for their checkups, the choice was obvious. Katie was more like a long time friend than our dental hygienist. We knew our son and daughter were in good hands with her, Dr. Haddad and the rest of the staff.
While I work full time as a speech pathologist in Chippewa valley, I was looking for a way to bring in residual income for some extras in life. After using Rodan + Fields for a few short months with impressive results, I decided to become a consultant.Rodan + Fields was founded in 2002, Originally available only at high-end department stores. Now as a direct sales company, prescription for change is available to everyone. From wrinkles, fine lines, and hyper pigmentation to rosacea, acne, and scars, Rodan+ fields has a product to fit the needs of everyone, all with a 60 day money back guarantee. Their products have been featured in allure, Elle, In Style, Self, the Today show and Ellen, just to name a few.
If you're interested in learning more about the products and what's right for you, try our solution tool.
If you're looking for extra income and flexible hours, feel free to contact me ladiha@yahoo.com