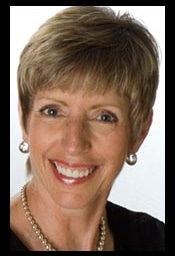 Mary
"I have been self-conscious of my smile since my permanent teeth came in crooked and bucked. Over the years, two different dentists straightened the front teeth with crowns. They were large and thick, so I still covered my mouth every time I smiled. In 2005 my sister met Dr. Haddad and he did her teeth. I was amazed by how wonderful they looked, so Bev introduced me to him. Even though I lived in Dallas, TX, Dr. Haddad was able to do my top and bottom teeth in two visits. My teeth look so natural that I get compliments from friends about how good I look, but they don't know exactly what I've done differently.
One thing I know that's very different; I now smile without ever thinking of putting my hand over my mouth. And I'm not afraid of pictures since I can show off my smile in each and every picture. This has truly been a life changing event for me.
Thank you Dr. Haddad and staff."