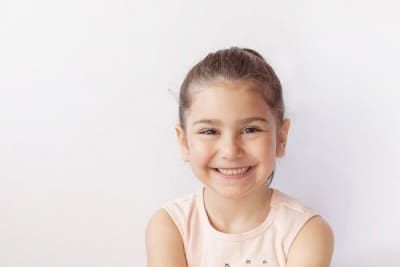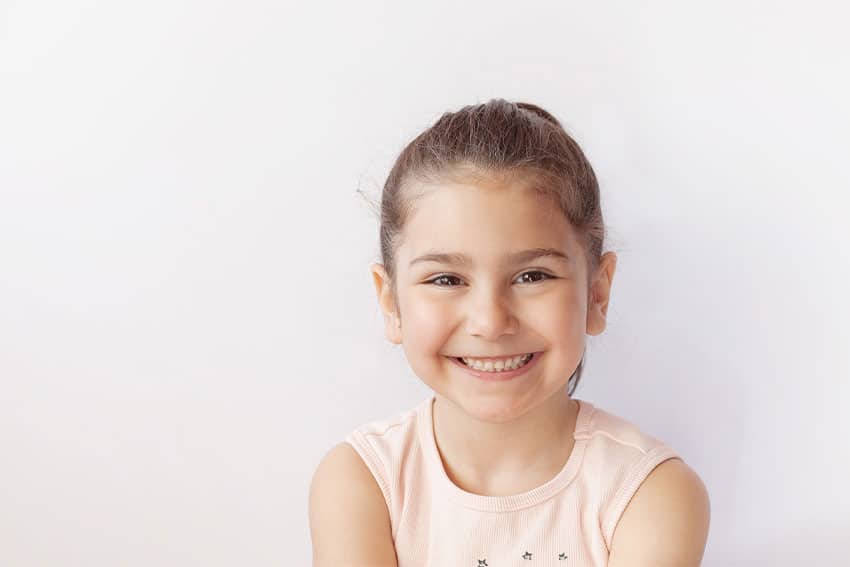 Proper dental hygiene is such an important part of maintaining healthy teeth and gums for a lifetime, and learning these good habits early on is crucial. When kids make brushing and flossing part of their daily routine it will become second nature by the time they reach adulthood. On the other hand, people who don't learn proper dental care as children have a difficult time correcting bad habits later on. Since this is not something that comes naturally, parents need to teach their children. Unfortunately, not all children will learn willingly. Here are 15 tips for teaching reluctant kids to care for their teeth.
1. Start Proper Oral Hygiene Habits ASAP
Gently clean your infant's gums and newly erupting first teeth after each feeding with a water-soaked gauze pad to clean around the teeth and gums.
2. Brush With Care
When your baby's teeth begin to erupt, brush them gently with a small, soft-bristled toothbrush using no more than a thin smear of fluoridated toothpaste. Don't worry, fluoride toothpaste is completely safe if not swallowed.
3. Teach Your Children
When your child turns 2, you can begin to teach your child proper brushing techniques with no more than a pea-sized amount of fluoridated toothpaste. You should follow up on their efforts by gently brushing the teeth again. Modeling the correct technique is important. When your child is about 6 years old, he/she should be developing the dexterity to do it alone. You can then introduce flossing.
4. Check Your Water
Determine if the water supply that serves your home contains fluoride. If it is not, discuss supplement options with your dentist. Keep in mind that toothpaste and various foods may also contain fluoride.
5. Fight Baby Bottle Tooth Decay
Don't let your child go to sleep with a pacifier or bottle filled with anything but water. When teeth experience frequent exposure to sugar-containing fluids (including breast milk and formula) for long periods, there's a larger potential for decay.  Avoid putting the baby to bed with a bottle and check teeth regularly for spots or stains.
Did you know?
A baby's primary teeth begin forming before birth — at about the sixth week of pregnancy, and begin mineralizing at around the third to fourth month of pregnancy. To ensure proper dental development, the mother's diet must be adequate in all nutrients, especially calcium, phosphorous, and protein.
7. Make a Dental Appointment
Your child should see a dentist around the time of his/her first birthday and then regularly thereafter. It is important to establish a dental home. Your pediatric or general dentist will teach you how to prevent dental disease, check for cavities in the primary teeth and watch for developmental problems, and set a positive precedent for future visits. Most people don't know much about cavities so it's important to educate yourself and your child while you're at the dentist.
9. Keep Your Cool
If you feel anxious about a visit to a dental professional, try not to convey these feelings to your child. This is very important for emotional well-being. Encourage your child to discuss any fears he/she might have about visiting a dentist, but don't put any new fears into his/her head. It is a good rule of thumb not to mention the words "hurt" or "pain" as it raises a possibility he/she might not have thought of.
10. Childproof Your Home
Research has shown that children under age 7 sustain over half of the dental injuries to their primary (baby) teeth playing close to the home furniture.
11. Lead by Example
Kids love to emulate their parents, so leading by example is a must. Let your children watch you brush and floss and explain to them what you're doing and why. They'll love to feel like they're able to something just like the grown-ups do.
12. Start Early
Children won't be able to brush their teeth by themselves until the ages of 3 or 4, so you'll have to do it for them until then. This will give them time to get used to the idea that this is a part of a normal daily routine and they'll look forward to when they can do it on their own.
13. Make it Fun
Try to make brushing and flossing a fun activity and something to look forward to instead of just a chore. You can invent little games to play and feel excited about it when they do a good job.
14. Reward Good Behavior
Be sure to reward kids when they achieve goals like brushing by themselves for the first time or brush their teeth without being reminded. Give them an extra bedtime story or let them stay up another 15 minutes to prove how grown-up they are.
15. Invest Plaque Monsters
You can invent stories to help explain what happens if they don't take care of their teeth. Tell them that after they eat food invisible plaque monsters are hiding in their teeth and they brush and floss them away.
Aside from home care, it's incredibly important that both you and your child visit us every 6 months for a dental cleaning. If you're overdue for a cleaning or would like to schedule one, contact Rochester Advanced Dentistry today to schedule an appointment at (248) 656-2020.