About a third of Americans are unhappy with their smile, including those in Detroit. But what can you do about it? The truth is that there are many options for improving the appearance of your smile, depending on what your concerns are. Here are some of the options the Detroit cosmetic dentists at Rochester Advanced Dentistry can use to help you get the beautiful smile you desire.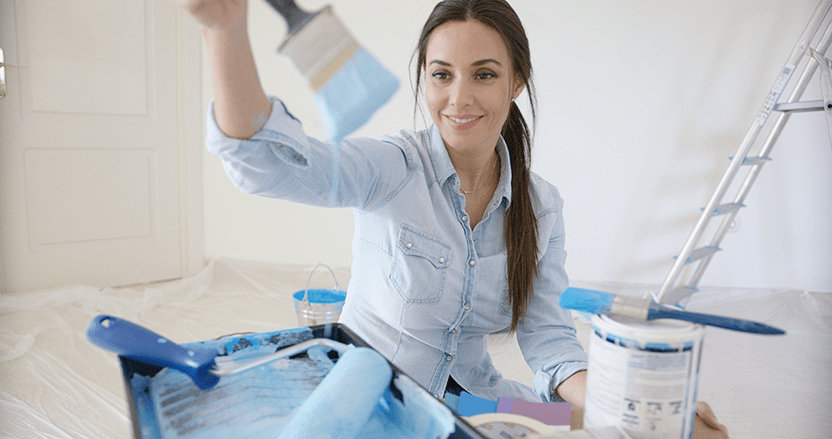 Cosmetic Dentistry Procedures We Offer
At Rochester Advanced Dentistry, we offer a full range of cosmetic dentistry options to our Detroit area patients. If you don't like the appearance of your smile, we can help with:
Tooth whitening
Porcelain veneers
Dental bonding
Gum Reshaping
Smile makeovers
We'll talk about what each of these procedures can do for you in the rest of this blog. We'll describe how they can help you correct certain common cosmetic complaints people have about their smiles.
Discolored Teeth
Discolored teeth are very common in the US. It's not just that we have an unrealistic expectation of whiteness from movies, TV, and magazines. It's not just that discoloration is a natural consequence of aging. It's also that some of our favorite foods can lead to discolored teeth: chocolate, coffee, and red wine are all culprits in causing tooth discoloration.
But there are ways to help your smile get brighter and stay brighter. If you're not making your regular checkups, now's the time to start. Sure, these preventive visits protect the health of your teeth, but they also help them stay beautiful. We clean debris off your teeth and polish them to make it harder for stains and plaque to stick.
But if your teeth are still stained, you can get more proactive about tooth discoloration with teeth whitening. Teeth whitening removes many common stains, especially those related to food and drink.
Sometimes, though, the stains might be inside your tooth. Perhaps your tooth enamel isn't as bright as you might like. Perhaps the second layer of your teeth, the dentin, shows through too much or is too dark. In that case, veneers make a good approach to whitening. They cover your discolored teeth to make them bright. Your teeth can be as bright as you want, even if your enamel isn't as attractive as you'd like.
How to Lengthen or Reshape Teeth
For many people, the thing keeping them from enjoying a beautiful smile is teeth that are small, worn, chipped, or poorly shaped.
If you have small teeth, you might wonder "how can I make my teeth longer?" There are two main cosmetic dentistry techniques for making teeth longer: gum reshaping and porcelain veneers. For some people, the problem is not that your teeth are too small, it's that your gums are too large. Gum reshaping removes excess gums to let your teeth show off their true length. However, you might have genuinely short teeth. Either your teeth have always been small or they might have worn down over time. In this case, porcelain veneers extend your teeth to create a better balance between your teeth and gums.
At Rochester Advanced Dentistry our Detroit cosmetic dentists have many tools to reshape your teeth. For teeth that are only slightly chipped, dental bonding works well to fix teeth. It's fast and inexpensive. It isn't the longest-lasting option, but it can help you decide if you want to commit to a longer-lasting solution like porcelain veneers. We recommend a dental crown if a tooth is weakened by the damage. A porcelain dental crown looks as good as a veneer, but it also protects and supports your tooth.
A Whole Smile
But what if you're actually missing teeth? Do you still have options to get a beautiful smile? You do.
You might be familiar with removable dentures, but those are the oldest approach to replacing missing teeth. More often these days, we might recommend a dental bridge. This restoration uses dental crowns to support a replacement tooth. A bridge stays fixed in your mouth, and doesn't need to be removed for cleaning. It also lets you bite and chew most types of foods normally.
But if you're looking for the most attractive tooth replacement available, dental implants look just like natural teeth. And they're fully functional, too. Your dental implant will be almost exactly like a natural tooth.
With dental implants, our Detroit cosmetic dentists can replace as many teeth as you need, from one tooth to an entirely new smile.
Finding the Right Cosmetic Dentistry in Detroit
Now that you understand the options for improving the appearance of your smile, it's time to find out which option is best for you. During your consultation, we will talk about your goals and  your limitations and help you select the best way to give you the beautiful smile of your dreams. We can even design a smile makeover that can achieve multiple goals at once.
Please call (248) 656-2020 today for an appointment with a Detroit cosmetic dentist at Rochester Advanced Dentistry, located in Rochester, near Rochester Municipal Park.