Dental Mission Trip
Gales Point, Belize
February 15-22, 2014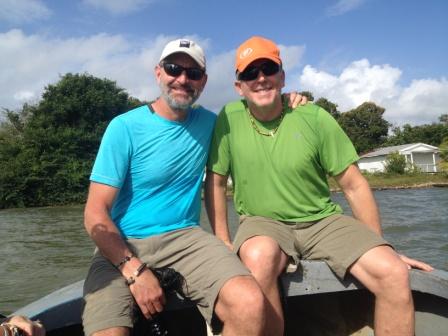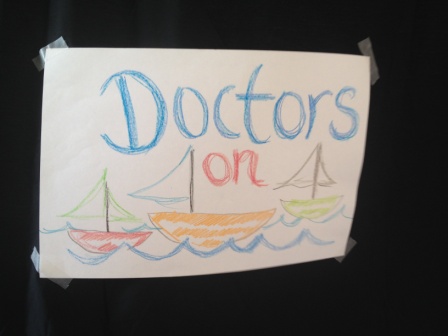 Highlights of this Mission Trip:
Dr. Kurt Doolin returned to the small rural Village of Gales Point with a medical and dental team this past February to provide desperately needed, quality dental care to village residents.
Our Mission this year was enhanced with the addition of a new piece of portable dental equipment, providing some important modern functions necessary for restorative dentistry. Although, extractions and minor surgery once again made up the majority of the work, some restorations were possible this year, increasing the morale of both the patients and the doctors. The hope of our Dental Mission is to relieve villagers of the discomfort and side effects of poor dental health and to educate them on prevention and restoration.
Toward this initiative, one of our Dental Team members, Molly Tyler, an elementary education teacher from the Chicago area, held an assembly of the entire Village School.  Ms. Tyler, distributed toothbrushes and toothpaste to all the students and demonstrated proper brushing techniques.  Then, all the kids practiced their technique simultaneously in the schoolyard. It was encouraging and entertaining to watch.
Scott Tyler, the well respected orthodontist from our area, was also a great asset to this year's Dental Team. Along with his wife Sally, daughter Molly, Dr. Doolin's wife, Marcia, and Kris Leonard, we formed a team of six. In one week, a great deal of dentistry was done to help people that have few options.
Many unexpected adventures awaited our team.  This year, without a vehicle to transport us to/from our Mission Base each day, getting to the Village was difficult. It required hiking 1 mile through the Savannah(aka: Jungle) to a lagoon where a little, tin outboard motorboat picked up a few at a time and ferried them across to the Village.  After one long day, Dr. Doolin boarded the tin boat along with five other mission workers in a torrential downpour to go back.  The motor quit half way across.  The rain fell harder and harder, no paddles in the boat only a long stick and a rope.  The shadows were getting long and the boat was filling with water.  Heroically, a teen put crocodiles aside, jumped overboard and began swimming the boat back to   shore.  Somehow, everyone managed to get back to the Mission Base before nightfall. The next day the sign went up, "Doctors on Boats".
Looking forward to returning to see the Villagers again next year, better equipped each year for quality work. Maybe bring some paddles too.