According to a new study, "there is a significant disconnect between the provider and the patient regarding adequate information (informed consent) about the procedures before the treatment, "says Patrick J. Roy D.D.S who worked on the study.  As a dentist who is passionate about dentistry and giving my patients the highest quality care, this was very surprising to me.  I feel that I go out of my way to educate my patients about the care I can provide them, and as importantly, the consequences they may experience if certain dental work is not completed.  My goal, at all times, is to provide my patients the information they need to make the right decision for them. I never want to "dictate" treatment to my patients, making sure that they are part of the decision-making process as much as possible.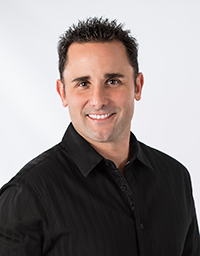 So the question is: "have I been accomplishing this goal?"
I love being a dentist.  I have a job that I truly enjoy doing.  However, it is common knowledge that the majority of dental patients do not enjoy going to the dentist.  Therefore, my philosophy is to make all dental experiences in my office as comfortable, and enjoyable, as possible.   I have always built my practice on nurturing strong relationships with my patients.  I have always believed that one of the most important and rewarding goals in my business life are these positive relationships.   I want to earn my patients' trust, and then continue to uphold that trust into the future.  However, according to a recent study, relationships may not be the only thing that patients place value on when evaluating their dentist.  Despite, how much a patient trusts their dentist, people still want information to put them at ease and facilitate a positive experience in the chair. They are looking for the proper facts that will alleviate any fears they may have.  This study that examined patient satisfaction in restorative dentistry made me realize that even those people who have trust in their dentist still want all the facts and information on any dental work they may need.
There are 3 reasons why people avoid their dentist:  Time, Fear and Money.  So if these are the main issues with patients seeking or completing the necessary dental work they need, then are we as dentists providing the necessary information patients need to overcome these obstacles?  According to this research, they concluded that "with limited technical knowledge of dentistry, patients rely on a combination of perceptions regarding personal interactions, comfort during treatment, and post-treatment sensitivity when determining their satisfaction." Therefore, providing high quality dental work and making my patients as comfortable as possible is essential.  It became apparent through this study that providing the necessary information to patients will improve relations and experiences even further.  Let's examine ways that information can help alleviate the above-mentioned 3 reasons people avoid the dentist:
Time:  Life is busy.  Time is a very precious commodity in the lives of people these days. 
·         Our office offers a variety of hours to accommodate almost any schedule.  In addition, we hold specific times for patients whose travel schedule or work schedule doesn't allow them the flexibility to come in. 
·         Another important thing we make clear to patients is that we maximize our chair time for their benefit.  If a patient needs several teeth addressed, we will offer to restore all of these teeth in one visit.  This avoids re-numbing the patient and bringing the patient back for several other appointments.
Fear:  Dental Fear is a very real problem for many people. However, most fears can start because of the unknown.
·         My favorite saying is "information is power!"  I have always believed that education is the key to alleviating fears in my patients.  Once you explain exactly what will be done, the time involved, and what to expect following the procedure, patients' anxiety levels decrease.
·         We are also very clear with our patients about the different ways we can accommodate their fears.  These include nitrous oxide, sedation dentistry, and other calming amenities.
Money:  Finances are always an important factor in our patients' lives.  With the decrease in insurance benefits and increased cost of materials, dentistry has become a very expensive service.
·         I do NOT like surprises, and I always want my patients prepared for any monetary commitments for procedures. Therefore, before any work is ever completed in our office, our patients receive a detailed plan including all financial responsibilities associated with each appointment.
·         We offer many payment options and plans including outside financing through CareCredit.
Consequently, dentists can improve patient satisfaction or avoid dissatisfaction through patient education, appropriate changes to office policies or procedures, or adjusting his or her interpersonal approach.  This was a good reminder for me to always ask my patients if they have any other questions prior to any procedure.  In the end, I want to make sure that my patients are comfortable and informed prior to any dental work we provide.