Many people avoid dental implants because they think it will hurt. The truth is that although there will be some discomfort associated with dental implants, it's probably less than you think. We do everything we can to ensure your comfort before, during, and after the procedure.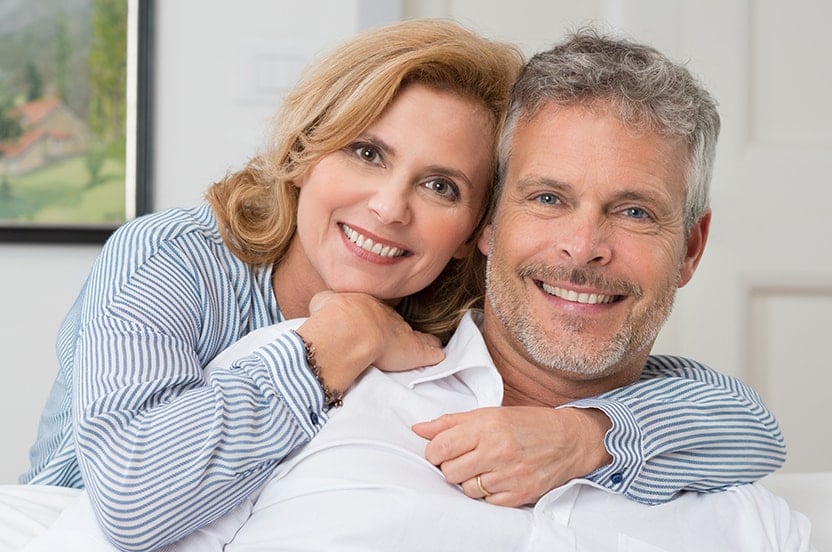 Comfort before Surgery
We understand that for many people just going to the dentist's office is uncomfortable. That's why we work to ensure every patient at our practice feels as welcome and comfortable as possible.
Our office has a friendly atmosphere. It doesn't look, smell, or sound like a typical dental office. You'll be greeted promptly by name and taken in to meet with our patient coordinator and the dentist. Any and all questions you have about the dental implant procedure will be answered. We will put your mind at ease. We can also arrange for sedation dentistry, which can control anxiety if you're not able to relax despite our best efforts. Your worry, anxiety, and expectations all influence the amount of discomfort you experience during the procedure. Going in with peace of mind will help reduce your discomfort.
Comfort during Surgery
If you are taking sedation, you likely won't be aware of much of the dental surgery. It will seem to pass by very quickly and will be a very easy procedure.
However, even if you don't choose sedation, you will probably be impressed with how quick and efficient the surgery is. We use 3D CT scans to plan your surgery, which tells us exactly the structure and density of your jawbone. Surgical guides ensure quick and accurate placement of the dental implants. We were one of the first practices in Michigan to utilize this strategy, and our experience using it helps us to maximize the benefits to you.
With local anesthesia, you will likely experience little to no pain during the implant procedure.
Comfort after Surgery
After implant surgery, you will likely experience some pain. However, most of our patients report that the discomfort is less than what you feel after tooth extraction. If you had your dental implants placed at the same time as your teeth were extracted, you will likely feel little to no discomfort specific to the implants.
Usually, over-the-counter medications are sufficient to control discomfort as you recover. Tylenol and other acetaminophen pain relievers are preferred. You can also use an ice pack to control discomfort and reduce swelling. During your follow-up visits, we can talk to you about discomfort you are feeling. We'll let you know if it's normal, or, if not, we'll address it right away.
Most people can have teeth the same day. This means a replacement tooth is placed on top of their implant immediately. This allows you to smile normally with a full, attractive smile, and it will let you chew normally once it heals. However, it's recommended that you eat soft foods or avoid chewing where the implant is for about 10 days after surgery. By that time, your discomfort should be resolved.
Minimize Discomfort in Your Implant Procedure
If you're uncomfortable with the thought of dental implant pain, let us put your mind at ease. We will help you understand the procedure and enter it with no anxiety, since that can increase discomfort. We offer sedation dentistry if you want. Our procedure is pre-planned, efficient, and quick to minimize discomfort during the procedure. And after the procedure follow-up care helps you manage discomfort.
If you are looking for a Detroit area implant dentist who is there for you every step of the way, you're looking for Doolin Haddad Advanced Dentistry in Rochester, MI. Please call (248) 656-2020 today for an appointment.