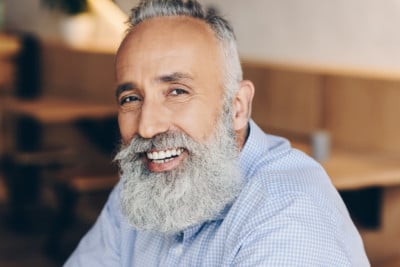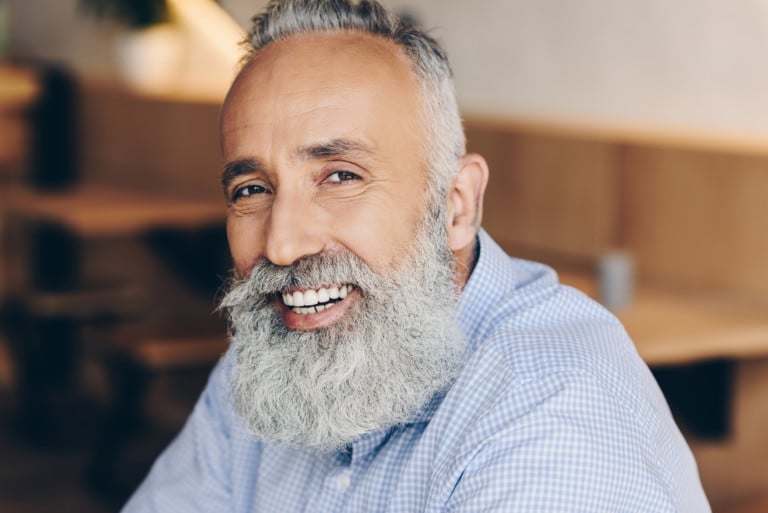 Dental implants are an amazing approach to restoring lost teeth. They are generally very successful–the overall success rate is about 98%–with little trouble. But that doesn't mean that complications don't occur.
Complications can be minor problems with dental implants that don't necessarily lead to implant failure but could cause discomfort, functional problems, and more. If not properly corrected, complications could also lead to implant failure. While it's impossible to completely eliminate the risk of implant complications, the expert Detroit implant dentists at Rochester Advanced Dentistry take numerous steps to reduce the risk of complications and ensure our patients have a great experience with their dental implants. 
Possible Complications for Dental Implants
A complication is a broad label for anything that can go wrong with dental implant surgery in Detroit, which could be, as we said, a relatively minor problem. However, complications might result in the following:
Discomfort

Medical problems

Reduced function

Treatment delays

Additional expense

Unattractive results
We typically consider complications in three different categories: technical complications, biological complications, and aesthetic complications. 
Dental Implant Technical Complications
Technical complications include problems with the implant, restoration, and abutment. Sometimes doctors will separate out mechanical complications related to loading. However, most put all complications related to the implant in this category. Some examples of technical complications include:
Restoration screw loosening or fracture

Cement failure

Chipped or fractured restoration

Worn restoration

Broken implant
These complications can occur at any time during the implant's life, though they become more common over time. Most technical complications are relatively minor, but they can cause functional problems, may lead to additional expenses, and can delay your final results. 
Technical complications are the third most common cause of dental implant failure. 
Dental Implant Biological Complications
Biological complications of dental implants are related to problems with your gums, bones, your other teeth, and other biological tissues. They are more common than technical complications. Some examples of biological complications include:
Failure to integrate with the bone

Loss of bone around the implant

Death of bone

Peri-implantitis (gum disease around the implant)

Receding gums

Damage to neighboring teeth

Damage to opposing teeth

Excessive bleeding

Nerve damage
Although some of these can be very serious, those complications are very rare. The most common biological complication is peri-implantitis, which is not surprising, given that more than half of adults in the US have gum disease. 
The two most common causes of dental implant loss (gum disease and failure to integrate) are biological complications. 
Dental Implant Aesthetic Complications
Aesthetic complications occur when the dental implant doesn't look as attractive as you had hoped. Some of the aesthetic complications people experience include:
Exposure of implant screw

Unattractive dental restoration

Space between the restoration and gums

Implant screw visible through gums

The restoration that doesn't match natural teeth
Some aesthetic complications are due to poor implant design and/or poor execution of the dental implant procedure. Other aesthetic complications come from biological or mechanical complications.
How Common Are Dental Implant Complications?
Dental implant complications seem to be relatively common, although it's hard to know exactly how common. One recent study looking at dental implants over a period of 9 to 15 years after implantation concluded that 52% of patients experienced a biological complication and 32% experienced a technical complication, with 65% experiencing at least one dental implant complication. This is not surprising, nor should it be too alarming. Remember, biological complications include peri-implantitis, and we know that about half of American adults have gum disease. We should actually be surprised the number isn't higher. 
How Rochester Advanced Dentistry Prevents Complications
Although it's impossible to completely eliminate dental implant complications, at Rochester Advanced Dentistry, we do what we can to reduce the risk as much as possible. We do this with the following:
Advanced technology

Extensive training

Long experience

Great communication
At Rochester Advanced Dentistry, we utilize the latest proven technology to help ensure your dental implant procedure is successful and complication-free. Understanding the structure of your jawbone, including the location of nerves, neighboring teeth, and more potential causes of complications, helps us place the implant properly. Our Detroit implant dentists have extensive training in dental implant procedures. We have worked with some of the greatest minds in dentistry to understand how to handle the technical, biological, and aesthetic aspects of implantology. In addition, our implant dentists have experience in placing implants and know what situations can lead to complications. 
Finally, it's also important that we foster good communication around your dental implant procedure. We take the time to listen to your goals so we can design an implant that fits your functional needs and aesthetic goals. We will let you know if anything irregular happened during your procedure and how it might affect your implant and teeth. Finally, we will give you any necessary special care instructions to keep minor complications from turning into major problems. 
Successful Dental Implants in Detroit
If you are concerned about dental implant complications, choose an implant dentist who understands the risks and can help you minimize them. The Detroit implant dentists at Rochester Advanced Dentistry are dedicated to your safety and the success of your dental implants. 
To work with an implant dentist in the Detroit area who can guide you to the most successful restorations in your case, please call (248) 656-2020 today for an appointment at Doolin-Haddad Advanced Dentistry in Rochester. Our highly trained and experienced implant dentists know how to deliver the best results and can give you the best chance for a complication-free implant experience.