If you think that you look older than you feel, you might have considered a facelift. But all the surgical risks, complications, and healing time make a facelift seem like a bad choice. So it's easy to get drawn in by advertisements that claim you'll get
facelift
results without surgery or with minimal surgery.
But there are three key things they don't tell you about these new facelift procedures.
Nobody Really Knows If They Work
Few of these new procedures have been thoroughly evaluated to make sure they really achieve the desired results. A doctor may have been able to achieve limited success in a few cases, but the repeatability of the procedure hasn't been confirmed. Instead, a limited case study may have been performed. Results may be overstated or misrepresented.
The bottom line is that for many of these procedures, you are just trusting the word of the doctor that it will work as advertised.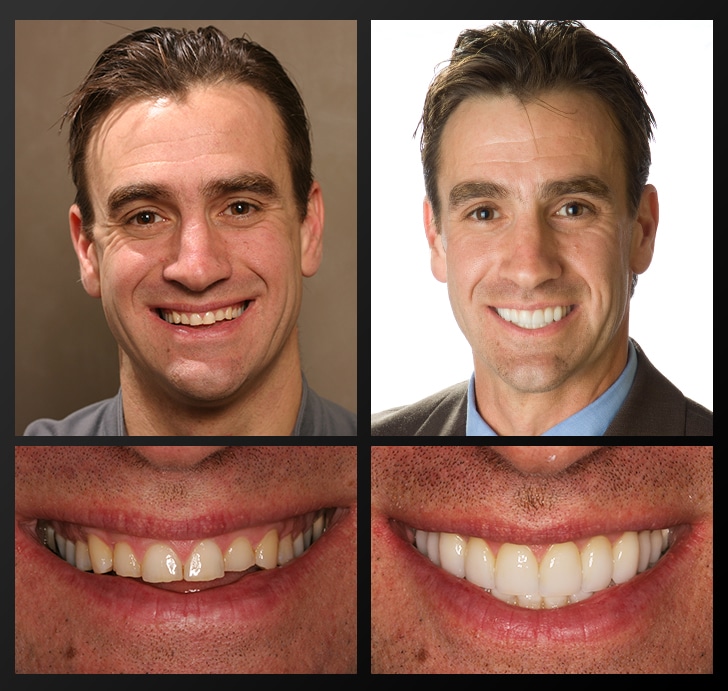 Actual nonsurgical facelift patient at Rochester Advanced Dentistry!
Nobody Really Knows If They're Safe
Untested procedures and products haven't been thoroughly evaluated to determine whether they're safe. This is typical, and doctors know that "Governmental regulation often lags behind new cosmetic procedures and often takes a long time to institute. This should not be taken as an indication of no risk."
The good news is that most of the time adverse reactions tend to be minor. Redness. Swelling. Discomfort. However, the adverse reactions are proportionate to the potential benefits. So if a procedure is likely to make a significant difference in your appearance, it's also possible that it will result in significant side effects.
The Procedures Aren't Really New
One secret that they'll never tell you about these new procedures is that most of them aren't really new. They only claim to be new, when they're really a rebranding of a procedure that's been around for a long time. Why rebrand? Because the old procedure showed itself to be ineffective, dangerous, or both.
For example, if you've seen advertisements for the "Silhouette Lift," you may think that this is a new minimally invasive facelift. But it's not. It's substantially similar to the the Lifestyle Lift, a company that went bankrupt because the procedure it marketed didn't provide very good results and resulted in a number of serious complications.
Regard any advertisements of remarkable new procedures with extreme skepticism.
A Tried-and-True Nonsurgical Facelift
We understand that the advertisements can make these "new" procedures look amazing. The claims are superb and you aren't thinking of potential consequences. But we urge you to consider alternatives that have been proven to work, and that have a well-established safety profile.
At Rochester Advanced Dentistry we have been using cosmetic dentistry to rejuvenate our patients' appearance for decades. We know how to make a nonsurgical facelift work, and we can point to all the successful cases we've performed for confirmation.
If you want to learn more about our proven nonsurgical facelift, please call (248) 656-2020 today for an appointment with a cosmetic dentist at Rochester Advanced Dentistry.