Last week, the New England Journal of Medicine published a case report about a teen who lost several teeth and experienced severe jaw damage from an exploding e-cigarette, also known as a vaping device. These events are rare, but they do happen, and they raise concern about the increasing prevalence of vaping among teens.
It also raises the question: how can you repair the damage from an exploding vape? Would dental implants be able to help?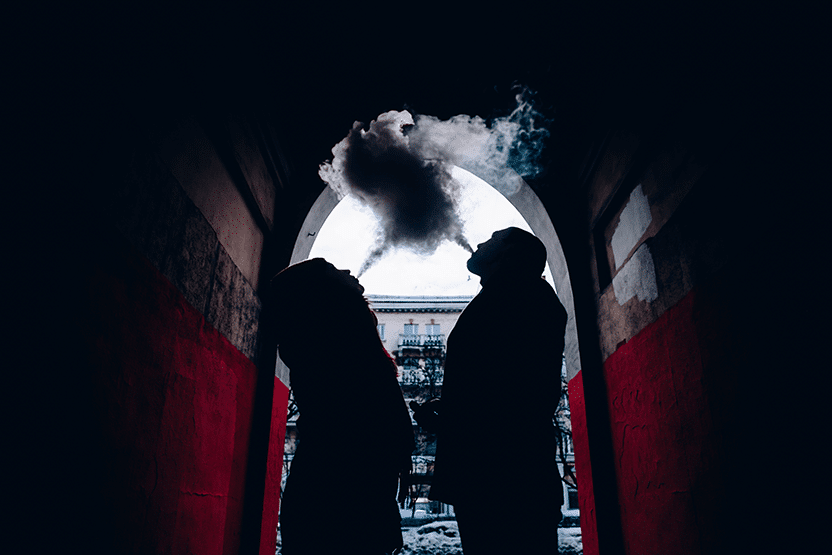 How Severe Is the Damage?
One of the biggest questions about repairing damage from a vape would be: how much damage was done? An e-cigarette contains a powerful battery, and these batteries have been known to explode, including while a person is using the e-cigarette, as in this case.
In this case, the explosion was strong enough to knock out one tooth and require the extraction of another tooth. More teeth had to be stabilized following the damage. In addition, the patient had to have his jaw stabilized.
All this had to be treated before the patient could consider replacing lost teeth. Once the teeth were stabilized and the jaw at least partly healed, the replacement option could be considered.
Are You Eligible for Dental Implants?
Most of the time, dental implants would be an ideal treatment for this type of injury. They are the tooth replacement option that is most like natural teeth, and they can replace any number of teeth that have been lost, from a single tooth to an entire arch of teeth.
In this case, though, there are a few concerns. First, there was significant damage to the jawbone here. There might not be enough jawbone remaining to support the dental implants. In this case, bone grafting might be recommended before the implant could be placed. Sometimes, the bone graft can be done at the time the implants are placed, but in a case like this, it might have to be a separate procedure, with separate healing time, before implants can be placed.
In addition, there's concern about the patient's age. Usually, we recommend dental implants only for adults whose jaws have stopped developing. In this case, the patient is only 17 years old. A patient of this age might have to pursue other options–such as a dental bridge or removable dentures–as a long-term temporary solution. Ideally, then we could recommend dental implants in a few years.
Is This a Common Injury?
Fortunately, exploding e-cigarettes are very uncommon. We don't know how many of them explode, but there have been over 300 recorded cases of explosions, with varying levels of injury reported. These 300+ cases are based on media stories, and if we include cases where a person gets medical treatment but not news coverage, we might estimate as much as 15,000 injuries a year nationwide, though that estimate is based on only a small study. Most injuries are burns, with only about a quarter related to explosions.
Many health professionals say that, despite events like these, vaping might still be a safer alternative to cigarette smoking, although that is not a universal recommendation.
Reconstructing Your Smile
While e-cigarette explosions are rare, damage to your smile is not. We have the tools to restore damage to your smile from a small tooth chip to multiple lost teeth.
If you are looking to restore the appearance and function of your teeth in or around Rochester, MI, please call (248) 656-2020 today for an appointment with a reconstructive dentist at Doolin Haddad Advanced Dentistry.