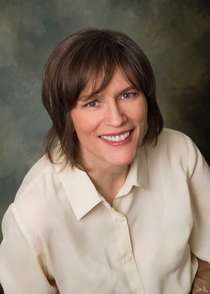 It may be a bit of an overstatement to say that
Dr. Barbara Oakley
is the world's most popular professor, but not much. Her massive online open course (MOOC) was rated the most popular by Online Course Report, which showed that from August 2014 to late 2015
1.2 million people had enrolled in the course
. That's perhaps ten times as many students as a traditional professor might teach in a lifetime. The popularity of her course comes in part from its insightful subject, but also depends on Dr. Oakley's unique perspective and friendly, open personality, which we have been very happy to experience at
Rochester Advanced Dentistry
.
Unlocking the Secrets of Knowledge
Dr. Oakley's course, "Learning How to Learn," is based on her bestselling book A Mind for Numbers: How to Excel in Math and Science (Even if You Flunked Algebra). To develop the course, Dr. Oakley, an engineering professor at Oakland University, partnered with Terrence Sejnowski at the Salk Institute in La Jolla. The course is offered through the University of California San Diego.
The book and course draw their educational approach from a wide variety of disciplines. Although there are techniques taken from some of the latest insights in neuroscience, some of the techniques come directly from Dr. Oakley's educational experience, which ranges from the traditional university to army basic training to on-the-job learning in adverse environments from Soviet fishing trawlers in the Bering Strait to research stations in the Antarctic.
The MOOC utilizes primarily a video-based approach to teaching, which Dr. Oakley says is "the best way to reach people, especially people who have difficulties with learning." It takes complex ideas and breaks them down with metaphor, analogy, humor, and other emotional approaches to make them more understandable. In particular, she says, humor plays a crucial role as "neural refreshment" for students, helping them stay fresh and alert.
Education Can Be a Winding Road
Dr. Oakley didn't originally start out in engineering. Instead, she began her career in the US Army, intending to become a linguist. She studied Russian at the Defense Language Institute in Monterey, California before getting her BA in Slavic Languages from the University of Washington. The army then sent her to Germany where she worked as a signal officer and rose to the rank of Captain before leaving the army to study engineering. It was while working on her engineering degree that she employed her Russian language skills as a translator on Soviet fishing trawlers, then worked as a radio operator in Antarctica, where she met her husband Philip.
After receiving her engineering degree, she worked at a laser research facility in Seattle before moving to Detroit in 1989 to raise her children and attend Oakland University.
Every Patient Is Special
We love having Dr. Oakley in our office. Her wit, charm, and intelligence brighten everyone's day, and her stories are so fascinating to listen to.
But the truth is that we value every patient who comes into our practice. Whether you're a world traveler or you've never left Rochester,MI; whether you're a PhD or a plumber–you matter to us.
But if you're not yet and patient and you're looking for a practice where you will be welcome, we would love to have you. Please call (248) 656-2020 today for an appointment with a cosmetic dentist at Rochester Advanced Dentistry.