I have constant migraines and headaches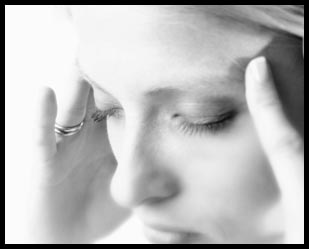 While migraines may be an indication of a number of problems, or simply an isolated occurrence, recurring migraines or headaches may be a symptom of a dental neuromuscular disorder. If you are experiencing migraines, chances are it is affecting your daily life, causing broken concentration, sleeplessness, and fatigue. Call or email an experienced TMJ/TMD dentist at Rochester Advanced Dentistry today to check for dental neuromuscular causes.
If you're experiencing any of the symptoms of TMJ/TMD, talk to an experienced Rochester neuromuscular dentist as soon as possible. Call (248) 656-2020 or email Rochester Advanced Dentistry today for a personal neuromuscular evaluation. We serve TMJ / TMD patients in Rochester, Rochester Hills, Troy, Shelby and throughout Oakland and Macomb Counties.