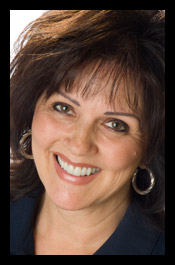 Do you have gaps in your teeth?
Unfortunately, the majority of people do not come by beautifully straight and perfectly spaced teeth naturally. Choose from a number of safe cosmetic dentistry procedures that can correct gaps in your smile, including porcelain veneers, and dental bonding.
Would you like whiter teeth?
Our Michigan cosmetic dentistry team uses one of the most effective whitening treatments in the country – choose Zoom! Advanced Whitening System to see as much as an 8-shade improvement in about an hour! We also offer custom home whitening, which can only 7-10 days.  The effectiveness and convenience of these cutting edge whitening techniques will give you that gleaming smile you have always wanted.
Migraines and headaches bothering you?
Severe, recurring headaches may be a sign of a neuromuscular dysfunction. Our experienced neuromuscular dentists utilize advanced diagnostic technology to find and treat TMJ/TMD problems. Learn more about neuromuscular dentistry, and then schedule a personal TMJ/TMD evaluation.
Would you like to have that perfect smile?
Consider a total smile makeover from Rochester Advanced Dentistry. Choose from a variety of advanced cosmetic dentistry treatments like porcelain veneers, bonding, porcelain crowns, replacement crowns, laser gum surgery, implants, and teeth whitening to get that gorgeous smile you've always wanted.
Are you nervous about visiting the dentist?
We offer Sedation Dentistry for fearful patients who avoid getting important dental care. With a safe conscious sedation method, you can have any cosmetic, general, neuromuscular, or reconstructive dentistry procedure performed in total comfort.
Pain in your jaw muscles?Jaw pain and soreness could be a sign of TMJ/TMD. Dr. Doolin and Dr. Haddad are experienced neuromuscular dentists who have helped thousands of Michigan residents restore balance to their bite and put a stop to the symptoms. Learn more in our neuromuscular dentistry section.
Do you want an alternative to removable dentures and bridges?Dental implants may be the way to go! Our advanced implants look, feel and function like natural teeth. They are anchored directly into the jaw bone, so you can eat, speak and chew normally. The best part is, you will not even be able to tell they are "faux teeth!"
Get started with your new smile today. Dr. Doolin and Dr. Haddad are ready to give you the smile of your dreams – come see us for a personal dental makeover consultation and discover how affordable your new smile can be. Call (248) 656-2020 or email our Rochester office to set up your first visit. We serve cosmetic dentistry patients in Rochester, Rochester Hills, Troy, Shelby and throughout Oakland and Macomb Counties.